Hello everyone,
Based on the recent survey I have booked a table for the SOTA dinner at Gasthof Adler at Hefigkofen.
A table for 45 is reserved in the winter garden. So outdoor but protected from rain.
We will a limited menu due to the number of people.
When: Friday 23rd of June, 18:30 Local time (6:30 p.m.)
Where:
Gasthof Adler
Kornstraße 1
88094 Oberteuringen
https://www.adler-hefigkofen.de/


Google Maps Link
Lan/Lon: 47.74109, 9.48313
About 10minutes drive from the fair. Plenty of parking spaces available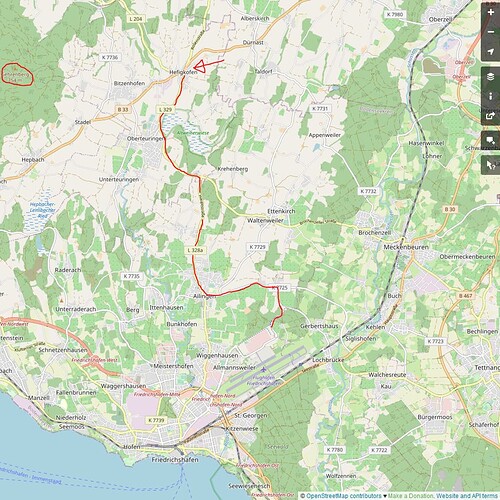 The parking for summit Gehrenberg DM/BW-348
is just 8 minutes by car away incase you want to stop by there.
Or follow the instructions by Ed
---
I will update the list of confimations here:
OE5YYN Sylvia
F4WBN Chris
F5ODQ Alain
OE5REO Martin
DK5CH Christian
IN3ADF Markus
SP9MA Jarek
ON7DQ Luc
DB7MM Michael
DL3TU Roman
DL6GCA Armin
OE5EEP Heinz
F5MOG Pierre
HB9HBU Anita
HB9HBV Jean-Pierre
OE5JKL Karl
+ XYL Susi
9A3BKF Karlo
CT1HIX Carlos
CR7BJQ Abel
CT2HKN Miguel
CT2GSN João
CT2IQK Jorge
DL2NGT Karl
HB9EAJ Stephan
OE5DEI Edi
EA2LU Jorge
EA2BD Ignacio
Mari Mar (XYL EA2BD)
HB9GUX HaWe
IX1CKN Chris
IW0HK Andrea
DL2DVE Andy
WB8BHN Sevim
GI4ONL Victor
M0HQO Pete
DJ2TG Thomas
HB9HCS Stefan
F5MMP Christian
OE9HRV Herbert
DL1MP Martin
DK3RN Peter
EA4BQG Guillermo
+ XYL Carmen
DL8MEK Sebastian
Maybe
46.

DH8WN Ludwig
47.

DC1UH Ulli
48.

VK6NU/EI8KU John
UPDATE: I have the confirmation by today (19.06.) that the number of people is okay. So the registration is closed by NOW.
---
Please reply with your callsign and additional number of guests.
Looking forward to meet you all.
73 Joe