It was planned for a long time… unclear until this morning… but now it's on.
I leave on Saturday and that is my plan.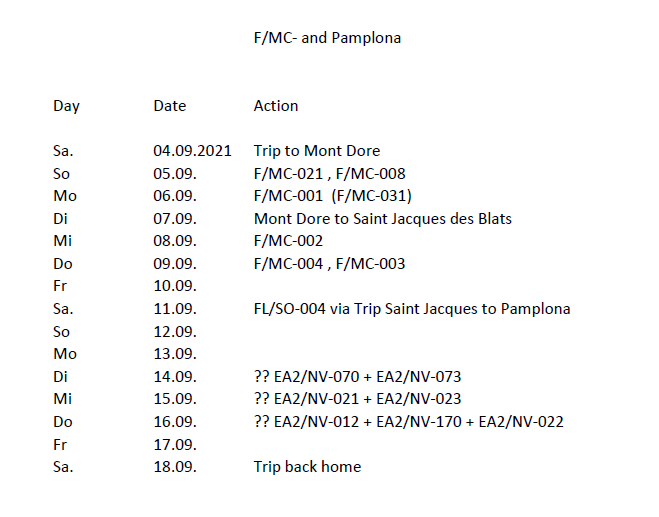 Next year I'll be retired and until then there's still holiday and overtime to be taken sensibly. And there was quite a bit accumulated. (Paying out is not an option for me)
Years ago, I was in the Massif Central by motorbike and always wanted to go hiking there…and the many photos posted here awakened my interest in the area around Pamplona. I had never been there before.
What better way than to combine that with SOTA now…
I'll be camping in the F/MC and I've treated myself to a holiday flat in the old town of Pamplona.
The list above is roughly planned. Maybe there will be even more summits. As always, I will post the exact dates as an alert.
See you on the bands - Armin