Congrats! Thank you for sharing this.
Congratulations, Robert.
It's a unique QSO.
I also had one "air mobile" contact during one of my last year activations on 20m-ssb.
I liked that, too,.
73 Attila W7AMR
Great contact I never heard anyone from a plane on SOTA. Had a couple QSO on 15m ssb many years ago with a JA op flying to Manila from Tokyo in a big passenger plane. He used to sign his call/ mobile.
Good work.
Ian vk5cz …
Amazing. I guess there are few pilots who not only are hams but also have the inclination to operate in the air.
No where near as exceptional as your QSO, I've had one or two /MM maritime QSOs from SOTA summits.
I have one of those, on my second SOTA activation in 2014.
It was with Jeroen, PH9HB/AM, a Dutch pilot flying to Eindhoven, on 20m SSB.
Luc ON7DQ
Nice! I had one with a USCG aircraft from the top of Mt Adams in the White Mountain NF in New Hampshire. One of my cooler 2m simplex contacts so far.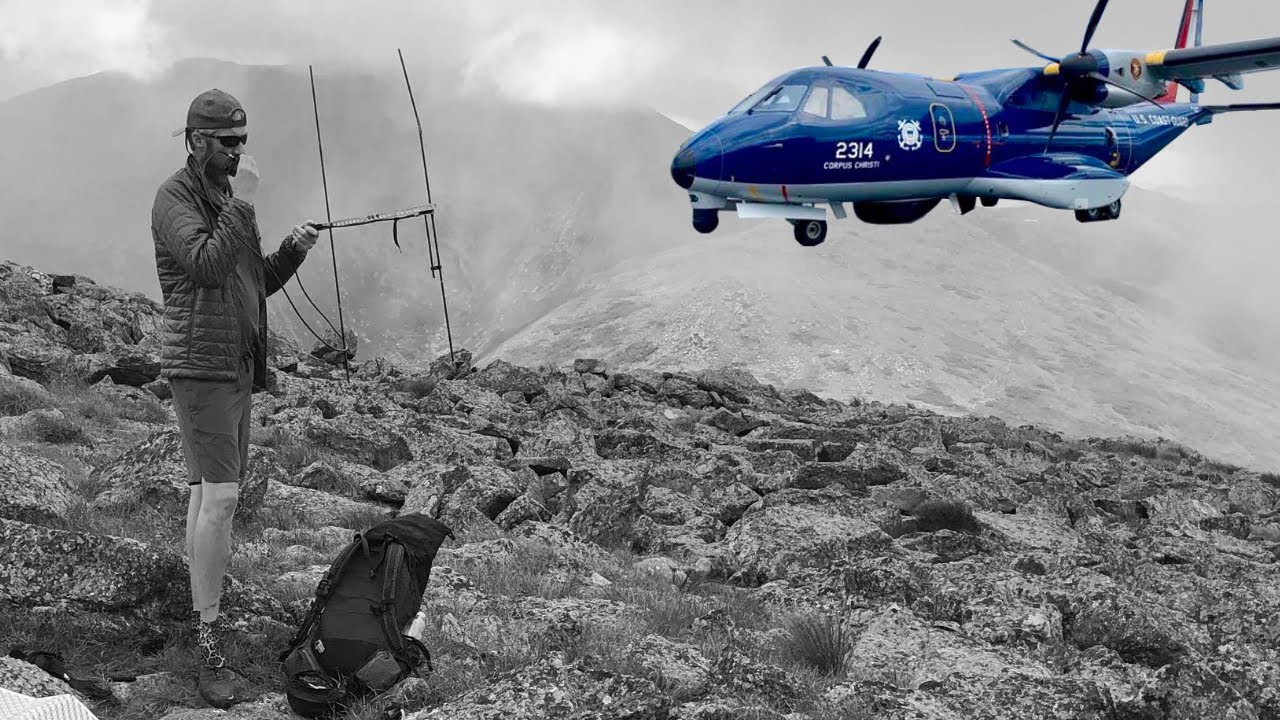 That was amazing! Especially how he engaged in a ragchew!
I only worked an Aero Mobile once during a SOTA, and that was on the way to a summit while on the trail. The contact was very brief and I never got a QSL card. I worked an Aero Mobile once from my mobile while traveling in Canada, but I didn't get a QSL from that contact either. I was so hoping for a neat QSL from these contacts…
Thanks for sharing!
73,
Tom, N2YTF
Best aero QSO for me was a bit before SOTA. Using a trailing wire antenna, heard a pile-up on 20M CW; a VK was calling. Called him and signed with K6HPX/AM, and back he came. Told him I was flying a 1943 U.S. Army Air Forces L2M, over the desert east of Blythe, CA. He sent me a QSL and nice letter. He had fulfilled a dream by going to England at age 19, and flew a Spitfire for the RAF in the big show in 1940. He passed away about 17 years ago.
Best, Ken
Very cool Bobby. The only ground to air contact I had was on HF from home. Surprised me no end.
I activated Pluto a few years back and its good to see the Sierras looking so majestic and welcoming.
Paul
I'm involved in hot air ballooning and as a ground crew I have occasional opportunity to fly. Most of the year flights last about an hour or so (depending on circumstances) and take place just after sunrise in the morning or late in the afternoon, starting about an hour before sunset.
I have already thought about taking a radio (VHF and/or HF) with me. My friend, the pilot, sees no problems as long as the gear can be safely stowed away for takeoff and landing.
Would this kind of /AM activity be attractive for amateur radio community? Any thoughts or even experience on HF antennas? EFHW seems to be the most handy (just a wire to be thrown over the basket), but there's no ground up there for TX to push against. Counterpoise needed?
Classic Zepp. It was invented for use on airships!
Ah, obviously! I'll probably start with some form of single-band end-connected dipole. Much simpler to make.
I'm already envious enough of all of the guys that are physically capable of getting to these summits and activating them without getting such a special QSO. Good Job!
73
Carl WB0CFF
Thanks! Yes I believe that was the antenna he was using on the ship.
Very cool! I heard a ham in flight working chasers over the Catskills last fall. Was not able to QSO.
Now, how about this one! A Pilot (sitting in his aircraft at the gate) Phoenix Sky Harbor to a pilot on a layover (me) running up a SOTA peak between flights!!!

Very cool!
This reminds me when back in 1985, I once had the chance to work with a 2m HH from a glider plane when Manuel EA2IK (SK), the owner and pilot, invited me for a flight with him that day. That was my first ever time being off the ground, my first flight ever and I had a 2 x 59 report on 2m FM with a station 100Km away to the South while I was using 500mW only and the HH rubber antenna.
We were flying at about 1000m above the ground on a recreational flight around the city of Pamplona.
Ah, great memories…
73,
Guru