Hello,
On my last activation I had a S2S with Juan Carlos, EA2EEB, activating in a summit close to me. We had the qso on 145 MHz FM (it's great that I always grab my handheld to get these nice local S2S!).
We chatted for some minutes. Juan carlos use to run VHF FM and HF digital frequently but that day he confirmed that he had just spent some time activating on HF SSTV, where he logged a qso.
He sent me later some pictures of his curious qso: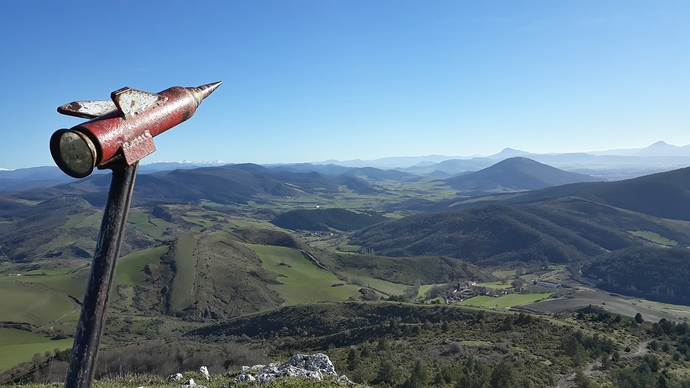 Juan Carlos used this picture from the summit to call CQ: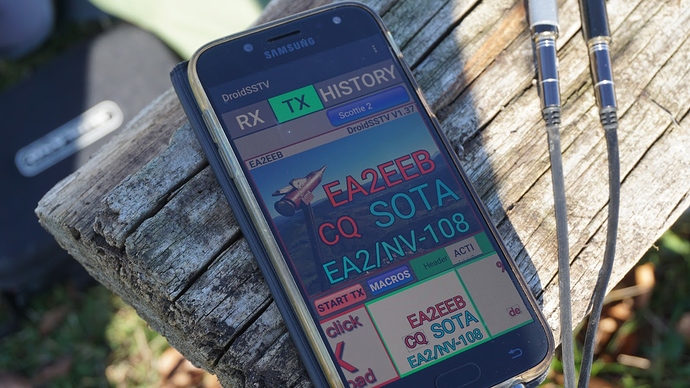 EA2EEB sending CQ…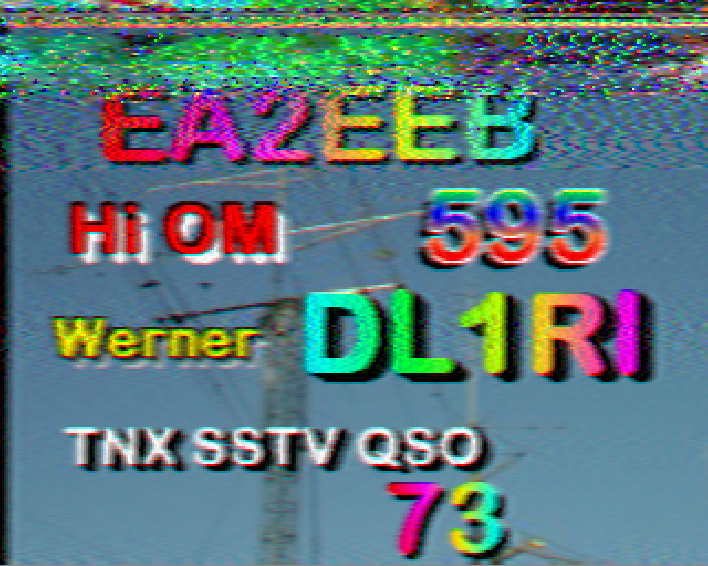 DL1RI replying to Juan Carlos with the signal report…
I've seen he did it again in his next activation with success.
I'm wondering: are there any activators who use SSTV or did it from a SOTA before?
73 de Ignacio