Oh heck… Gary Brooker (Procul Harum) dead at 76.
Procul Harum are one of those bands where everyone knows their big hits like A Whiter Shade of Pale but not many more. I knew nothing of them till Summer 1977 when my sister returned from her 1st year at university and there was a copy of Procul Harum's "A Salty Dog" amongst her records. It belonged to a flat mate. I had a listen and some stuff I liked and some I didn't.
However, there were two standout tracks for me. The first "The Milk of Human Kindness" is a fine mix of Gary Brooker's vocals and keyboards with some nifty guitar fills from Robin Trower. Not sure if it's rock or pop or what but I liked it.
More important was another track that really just features Robin Trower's guitar work. "Juicy John Pink" is mainly Trower's guitar work but Brooker's voice has a just a great sound to it. That track set me off to be a big Robin Trower fan. I've seen Trower a few times in the last 15 years and he's just gets better with age.
And isn't that album cover just fantastic

RIP Mr. Brooker.
"A White Shade of Pale" was actually quite an interesting piece of music - even if it was popular! I remember doing it as an instrumental in a dance band that I played reeds in, and later I played it as a jazz piece in a combo. It was a time when more interesting and highly worked pieces of music could become popular before disco and punk drove popular music back into simplicity - and in my mind, mediocrity!
I'd say heavily blues influenced.
I like the track, always have and I remember it as little kid listening to it with my sister on Radio Caroline North and Fab208 interspersed with adverts for Peter Stuyvesant cigarettes. And, the Hammond B3 on it's fairly spiffing, especially those amazing swoops up the keyboard.
I'm going to go back and fix their name in my post as well.
Bridge of Sighs - part of my Uni soundtrack. Glad to see he is still going strong.
That's an interesting thought, Tom. I can see the relationship between figured bass and modern chord symbols, but the contrapuntal element is rather basic, being rather melody over riffs (much the same can be said for metal!) Then again, the blues form is related to the period via the basic idea seen in the chaconne and passacaglia dances. Good music transcends attempts to lever it into scholarly periods and styles. This is the sort of topic that would go well with a few beers!
You wait for a bus then three come at once. Or in this case we go 6 months since someone of note from my youth dies and three die in a week.
In no particular order.
Olivia Newton-John, 73. Born in England, grew up in Australia and adopted it as her home. I remember her when I was 12 or so as a pretty girl singing songs I didn't like. She was chosen to represent the UK in the godawful Eurovision Song Contest and had the odd song in the seventies. Then came Grease. I loathe musicals with a vengeance and the songs from Grease were some of my most disliked, no hated songs. Not her fault but I associate her with my transition from school to university and how there was no good music on the mainstream radio. Listening through gritted teeth to her singing however, you could tell she did have a very good voice. Just such damn awful songs!
Sadly she suffered from Breast Cancer on 3 occasions over the last 30 years finally succumbing to it yesterday although she did continue to tour until quite recently despite illness. She used her fame to raise a money for charities that were helping with treatment and support. It's a fairly insidious disease is Breast Cancer. Many people have tumours removed and just have some scars. But unlike most of the animal kingdom were the males are colourful and females are drab (I'm watching a very colourful male Woodpecker on the bird feeder just now), in humans we have the females preening themselves so males pick them on their looks. So for women, Breast Cancer leading to a mastectomy is massively disfiguring and the mental effects can be just as bad afterwards for many women as the disease that would have killed them. So Olivia using her fame and money to help promote treatment is much more an important thing she did than all the songs and concerts and entertaining. She was still really good looking at 70 which shows how very pretty she was at 25. And 73 is no age to leave us.
Judith Durham, 79. Judith was the lead singer of The Seekers, the Australian folk-pop group of the sixties. She was another pretty woman but in an entirely different way to Olivia Newton-John, a remarkable natural beauty that didn't need enhancing with short skirts and plunging necklines. As a 5-7yr old I can clearly remember that there was something "exotic" about The Seekers because they came from Australia. There was nothing exotic about American entertainers as America was just one flight away. Whereas Australia was many flights or weeks and weeks on a boat. In fact The Seekers had sailed to the UK and were the musical entertainment on the ship. Anyway the group was very popular and successful in the mid-sixties in the UK. How successful? Well again, their songs are not something I like but the charts hits were played so much that 55 years later you can play one of them and I can sing along, the words burned into my memory by hearing them played so many times on the radio. Judith went solo in the very late sixties and whilst she had a successful career that's where she fades away in my memories. When I heard she died last week I had a quick listen to assorted songs on YouTube. Again The Seekers are not my music but listening to her sing you have to admit that was one stunning voice.
Ron @VK3AFW commented she was unlikely to be mentioned. But no Ron, The Seekers were a big part of my youth. My sister would be 10 and wanted Beatles and Rolling Stones records. Well the Stones were the bad boys, so no Stones records allowed but lots of Beatles records. My mother concerned my sister was leading me astray and started buying records she thought were more suitable for children. That's why we had a copy of The Seekers Morningtown Ride. I think it's in a box of old records I kept when I cleaned out my late mother's house. The more I think about it, she had one hell of a voice.
Nichell Nicols, 89. Oh Nichelle. Her most famous roll was Lt. Uhura on Star Trek. Star Trek was famous for many things one was the multi-cultural crew on the bridge. Now I was still in short trousers when it first aired in the UK and it was science fiction so the fact they had a black woman in an important position in the crew and a Japanese navigator was lost on me. Why wouldn't there be people of all sexes and colours in a science fiction program? Hell they had an alien as a science officer. But it was important at the time in 1967. Kids aren't racist, put a load of mixed 3-5yr olds together and they just play. They learn racism from their elders. So it was very important to show mixed races and sexes as equals back then.
I'd be 8 when it first was shown. When it was repeated I'd be a somewhat older and had become aware of "women". Now things were different. Instead of being intrigued by the weird thing she had stuck in her ear, I was intrigued by her figure and her legs. Yes, the females wore ridiculously short skirts in Star Trek but Nichelle had killer legs. And a nice figure. And was really pretty. No, really, really pretty. She worked with NASA after Star Trek helping NASA try and recruit minority and female staff. But she taught me something very important I had never considered until watching the first re-runs and that is that beauty transcends race and skin colour. I'd never even considered until watching her. So I have to thank her for what is probably obvious to many but wasn't to me at first. And that's good because it meant there were suddenly several billion more pretty women in the world to watch.
RIP, Olivia, Judith and Nichelle.
As musicals go, Grease was better than some! I should know, I've sat in the pit for many of them, clarinet for G&S and operetta, reed 2 for more modern fare. TBH I remember the beer better than many of the shows, after a fortnight you never want to hear them again! That's by the by, but I agree, Olivia was to my mind a wasted talent, far better than her material.
My daughter went to sleep as a baby to Morning Town Ride and she used to sing it as a toddler!
You rare ight about Judith's natural beauty
Watched it for the first time last week and couldn't see why it is highly rated. Of its time I guess, but I thought Travolta too old for the part and I found the absence of any Black characters or extras really glaring. There was one scene in the high school dance where the only Black person I could see was in the band.
Andy,
Looking at an oldish American production through your eyes now isn't going to produce a good contemporary rating.
I though it was entertaining and not the worst of the crop
73
Ron
VK3AFW
Another month and more to report.
Nik Turner (82) was one of the founders of space-rock band Hawkwind where he played sax and flute and other strange noises. Silver Machine is probably Hawkwind's most well known tune, I'm not sure how many times it has been in the charts. But not my favourite. Again one of my schoolmate's older brother was a fan so there was often Hawkwind background music when at his house. I must have first heard Master of the Universe when it first came out and whilst I'm not a huge fan of the band, it's my favourite of theirs. They're one of those groups that when good are very good and rather 'meh' the rest of the time. Considering how many drugs the members did over the years, getting to 82 and to die of old age is some achievement.
Anyway, co-written by Nik with his vocals here is the re-mastered version. Gotta love that guitar riff.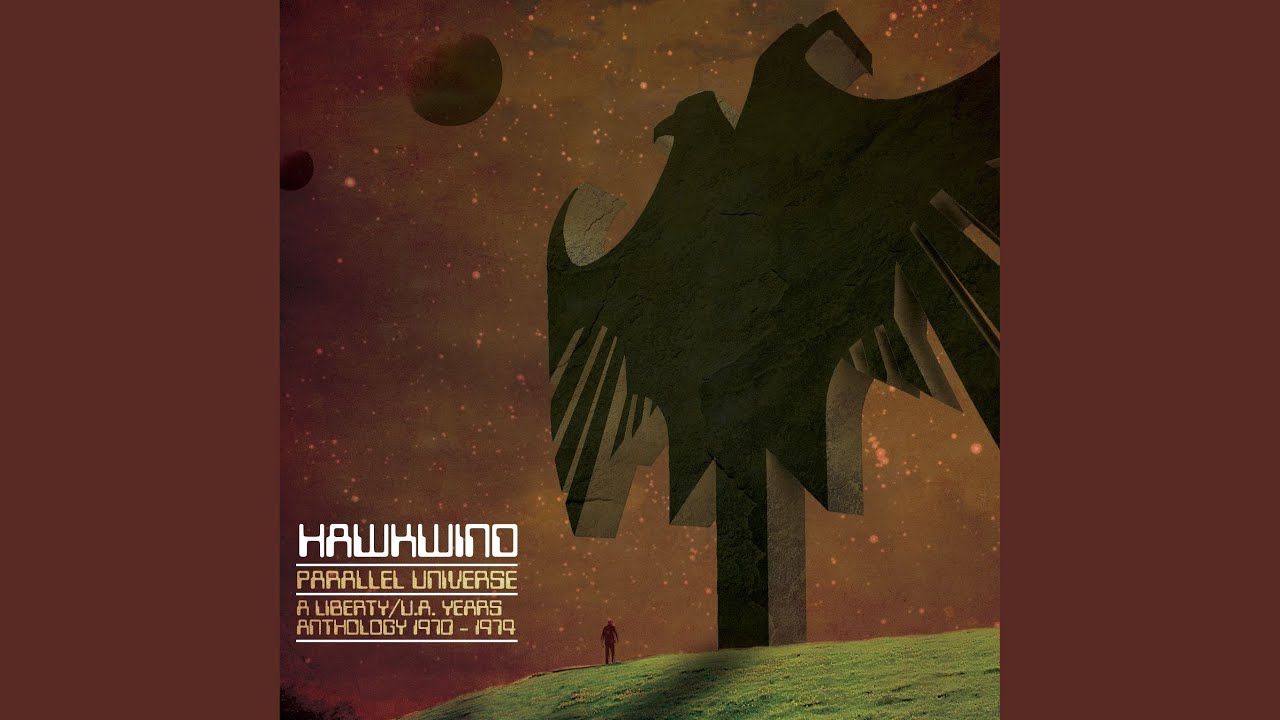 Dan McCafferty (76) Dan was the vocalist with Scottish group Nazareth. He was one of the very first singers who sounded like they gargled with gravel two or three times a day! Now Nazareth where another of the "also" groups of my youth. Like Hawkwind they came up with the odd belter of a song. They were like Uriah Heep in that someone else had their albums that I would borrow and listen to but never buy. Anyway I had a tape of their breakout album Razamanaz. They had a few softer tracks that got quite a bit of airplay at the time and compared to the utter mince and pish played on UK radio at the time were thoroughly enjoyed! The tape got played a lot till it self destructed and that was that. The title track is mindlessly simple but immensely enjoyable and is not to be listened to if you are driving a fast car. Though any car becomes a fast car listening to this

You can tell I'm not a big Nazareth fan because the death of their guitarist Manny Charlton (80) earlier this year passed me by completely.
RIP Nik, Dan and Manny.
The version of Master of the Universe from Live 79 is my favourite. Same with Spirit of the age from the same album.
I saw them in Leeds in about 1988/89 and they still rank as one of the best live bands I've ever seen (although I've not seen Tom EYP play yet, so that could change

)
Ian
Not musical but a prominent actor of my time being in many Carry On films, Leslie Phillips, who also voiced the Sorting Hat in Harry Potter, stepped off the planet on Nov 8th at the age of 98.
Missed this one, Jim. He was in so many wonderful films from the early 60s. And of course The Navy Lark. I can remember that we listened to The Navy Lark and Round The Horne in 60s as a family. I was too young to understand much but the catchphrases was what I listened for. "Ding dong! and "Left hand down a bit…"
There were so many good radio serial programmes before TV, and somehow a radio ventriloqist!!! Archie Andrews was considered reasonable and not illogical?
Jim
Round the Horne and Beyond our Ken (both featuring Kenneth Horne IIRC) were also broadcast on the ABC and I listened to them as a teenager in the 60s. (Also My Word, and lots of other BBC programmes). I can still hear Ken interviewing the farmer to whom the answer to everything could be found "in the soil". I think Kenneth Williams played that part and lots of others…
I vividly remember us all getting Sunday lunch behind us and sitting down at 1pm to listen to the Navy Lark.
Happy memories and can still hear Leslie Philips say something like "lummy".
And for any interested in how innocent sounding radio entertainment was in the 60s UK check out THE NAVY LARK. - YouTube