Version 1.6.0 of SOTA Goat is out with the biggest new feature since the app's 2012 inception: the Summit Tracker
New Features
The new Summit Tracker tab will guide you to your destination via compass, and notify you when you're within the peak's activation zone
The five closest summits are now listed on the summit picker for quick access
Customize the callsign to use for posting new spots and alerts (it's back!)
Brand new high-resolution iconography
Bug Fixes
Fixed summit Last Activated date being off by one day
The Summit Tracker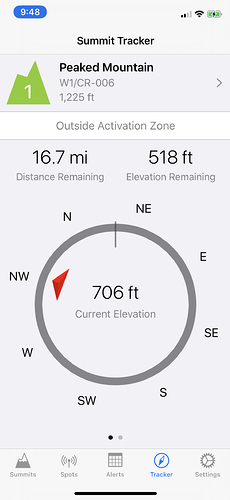 The Tracker shows you the bearing, distance, and elevation to your destination, and as you approach the summit's 25m vertical activation zone, it will highlight blue, and then finally green when you're there.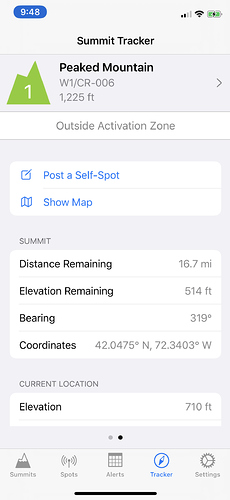 The second page shows more location details, as well as quick links to post a self-spot or show a map.
Speaking of self-spots – the setting to customize your callsign has returned.
Reviews Requested
I have chosen to reset the app's rating in the store with this release. The poor reviews that were impacting its score did not accurately reflect the new reality of the app.
I would welcome and encourage all users to please leave a rating. You don't need to write a review - just tap a star rating. I'd really appreciate it.