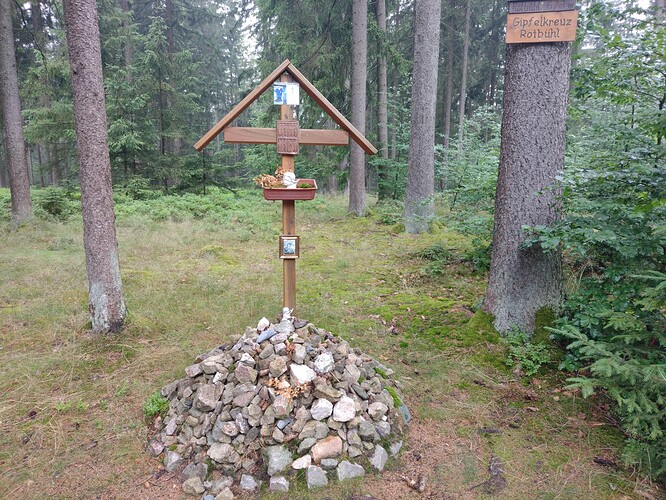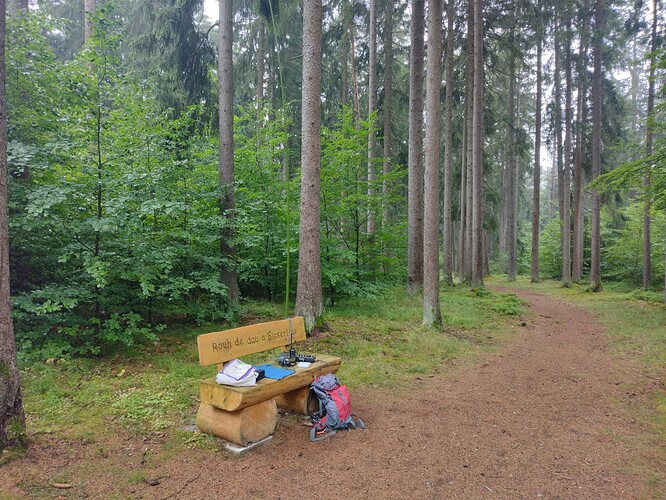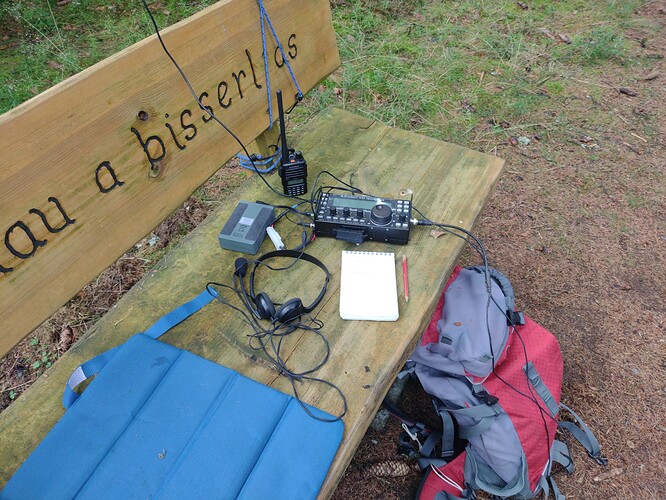 Just driving away from DM/BM-349. Victor getting the best DX S2S QSO of the tour so far, a long path QSO with Andrew VK1DA/P who was on VK1/AC-043. KX2 and resonant inverted vee, no ATU no balun, short 4m pole fastened to a tree.
On 40m I got 16 QSOs and only one, EA2DT on 20m CW. I got the bench Victor got the wet backside.
Now on our way to DM/BM-309.