We'll, 16 months after starting SOTA and 18 months after getting licensed I had my first CW QSOs (For SOTA) !
Loft Mountain campground (Big Flat Mountain)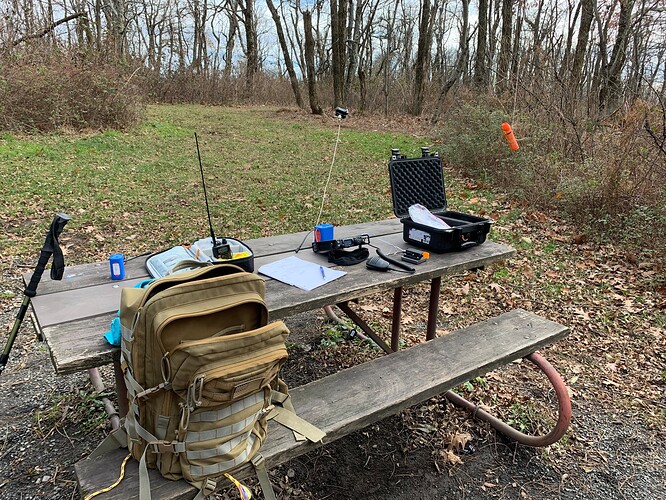 This was my 3rd mountain of the day and I was planning on driving most of the way up since I had already logged 12 miles including 2 activations last evening….But…the access road was closed!
View near Loft Mountain VA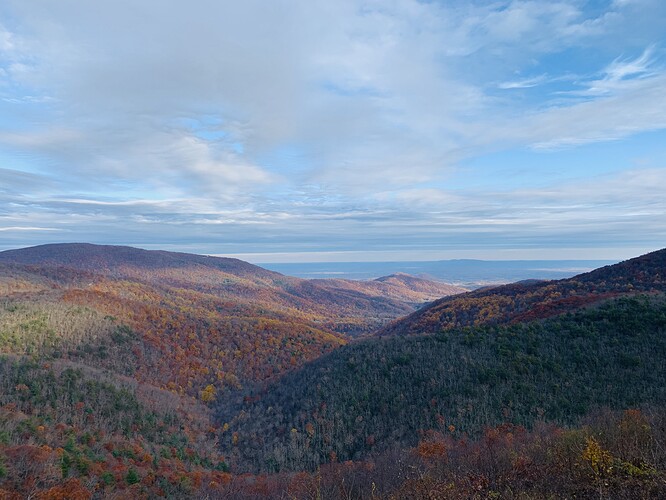 Undeterred. I made the cold 1.4 mile hike up on the road and setup my station. I quickly picked up 7 VHF QSOs on 2/6m FM and tried a bit of 6m CW but still no luck!
Using my Venus SW3B (3w-9v) and a 10/20/40 endfed in a inverted V style I picked up 9 CW QSOs reaching out to OR, CA, WA and Idaho no problem on 20m.
I was ecstatic logging the prolific chaser W0MNA on my 2nd QSO Thx Gary!
I know for some of the OM activators this is mundane but CW activating has been the goal since first leaning about SOTA. In preparation this past summer I started activating POTAs via CW so today went super smooth minus cold-numb fingers making Tx sloppier than normal.
Anyway that's my story!
Now a question?
I received 7 VHF QSOs for SOTA then activated HF simultaneously with POTA Shenandoah National Park. If I log the HF contacts (SOTA) will it negate my ALL VHF MG goal?
73
Erik
KE8OKM