A very good video - Must have taken a lot of editing. I've tried recording an activation of mine but it normally fails early on - like the sound isn't suffecient - or you can only hear one side of the QSO>
Thank you.
Hello David.
I connect an audio recorder directly to the KX3's PHONES jack. So no disturbances.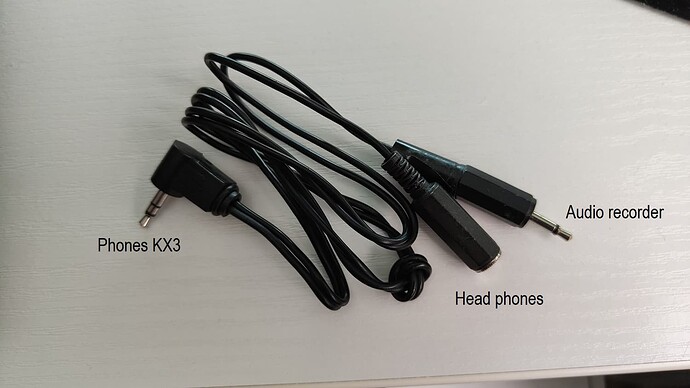 Best 73.
Andre f5ukl
What a good idea Andre - did you make it or can they be bought?
I made it and use It for years!