Way back in ancient times I decided that I wanted to do Ben Nevis, not only for SOTA, but also to get a 'tick in the box'. Although I looked in to organising a trip, I didn't get very far with plans as it worked out too expensive whichever way I attacked it and I was newly wed at that point with a young child. Here is the the ancient thread -
Present day-
My wife and I have just celebrated our 15th wedding anniversary and my second son turns 10 this year.

Where did all that time go?
Ben Nevis GM/WS-001 has always felt like an itch that needed scratching. Life is moving onwards quickly, and the loss of good friends, like Guru EA2IF, at such a young age, really hammers it home that you have to do stuff 'now', don't put it off, as you never know what is around the corner.
I follow The Climbers Shop on Facebook and they shared a post about a new YouTube channel by a young couple who decided to buy a van and live it in, touring Europe. I liked the videos and subscribed to the channel. The Covid pandemic meant that the couple were initially stuck in the UK and in one of their videos, they went to climb Ben Nevis.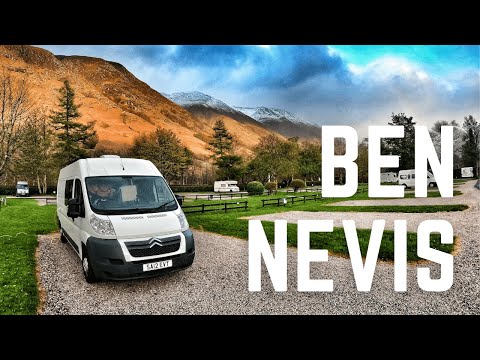 I had a sudden 'Eureka!' moment. I can't believe that I hadn't thought about taking the motorhome to Fort William to use as base camp for Ben Nevis!
So hopefully I'll be activating Ben Nevis GM/WS-001 on Monday 16th May this year. My thoughts are to pack my MTR-2B with 30m and 20m bands. I'm also planning to take an FT60 handheld and flowerpot antenna for 2m FM.
I've only done one SOTA activation in Scotland, but I'm led to believe that 2FM can be quite quiet. Hopefully the weather is good so that I can use HF, but if not, I'm hoping that 2FM will save my bacon.
As a warm up exercise, I'm planning to activate GM/WS-339 the day before.
The motorhome has been taken out of winter hibernation, MOT'd and taxed, and is currently on a shakedown trip in Garlieston, Scotland. So maybe, after about 15 years of dreaming, I might actually get Ben Nevis done!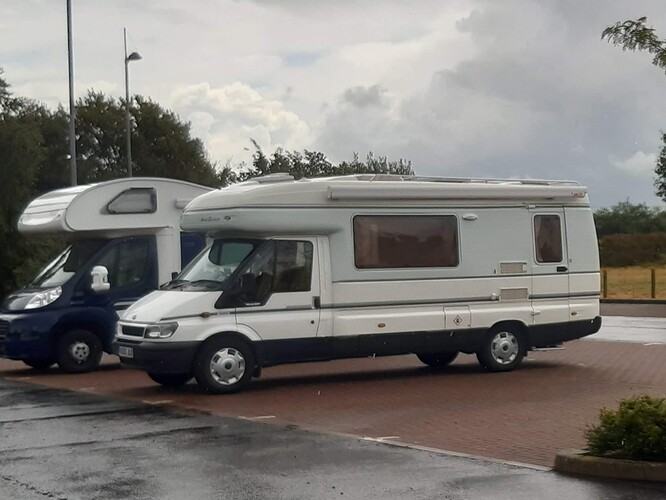 My accommodation (pictured at Gretna Green).
73, Colin