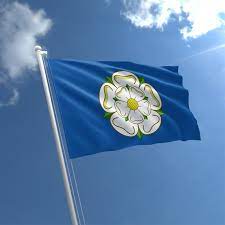 Yorkshire Flag
Yorkshire Day is a yearly celebration on 1 August since 1975, to promote the County of Yorkshire, in Northern England.
The whole County North, South, West and East contains 23 summits, of which two are shared with Cumbria. The summits lie in the G/TW, G/NP and G/SP Regions. A list: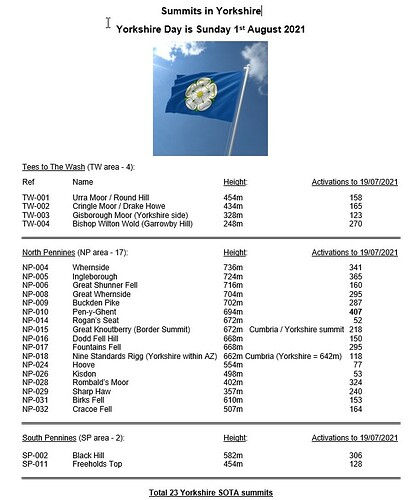 I am intending to activate one or two Yorkshire summits from the attached list on Sunday 1st August. I hope other operators may also do the same.
73 Phil G4OBK