The day had already started with an unexpected issue: the road through Centovalli, from where the summit that I initially had in mind is reached, was closed due to a forest fire (HB/TI has not received any precipitation worth mentioning for over 100 days in a row now). So I turned around and decided to give Pizzo Peloso (HB/TI-129) in nearby Onsernone valley a try. Instead of the normal, relatively easy route (1400 m ascent), I opted for the WNW ridge, which is shorter, but a bit more difficult. The name of the summit can be translated as "hairy" or "furry peak" – the ascent wasn't all that hairy, but copious amounts of slippery leaf litter in the forest and steep, dry, long old grass higher up made it more challenging.
Arriving at the summit, I was disappointed to find that while I had packed my KX2 and a mast, the antenna wire was missing. I must have left it at home while packing my new backpack. Soon I accepted the fact that this would be a hike to a new summit (for me) without an activation. To console myself, I ate my sandwich, which I had wrapped in aluminium foil. That was something conductive, but it had the wrong shape! The only other conductive longish thing that I found in my backpack was the cable of my earphones. Could I get 4 QSOs with these?
At first I contemplated ripping up the earphone cable to make two pieces, but it was tightly "woven" and I wasn't sure whether I could extract two strands – and also I didn't really want to ruin it. So I decided to try fashioning the aluminium foil into a radiator first. I succeeded at making an approx. 2 m long piece, but had to be very careful not to rip it. I then connected it to the KX2 via the BNC/banana socket adapter that I luckily had brought, and attached the earphone cable as a counterpoise: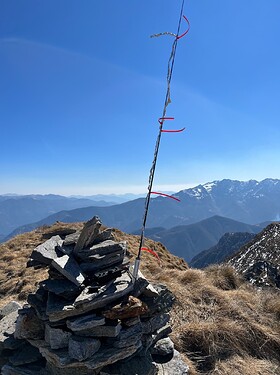 Scanning the bands, I mostly heard nothing, but on 17m there were some signals, and incidentally this was the only band where the KX2 ATU was able to find a reasonable match for my contraption. So I put out a spot, called CQ, and almost immediately @EA7GV and @EA5K answered with loud signals and gave me 529 reports. Wow – maybe I could get my activation after all! The third caller was @HB9BQU/P who got his SOTA complete, and immediately afterwards @K4DY with his "big ears" called from North Carolina and also gave me a 529 report. Activation successful, and with a DX too!
Then things went quiet; I tried 17m SSB, but only got one local groundwave QSO with @HB9EFJ in almost an hour. Back on 17m CW, I worked @RN1CW, and then @WX1S from New Hampshire (519 received), who even spotted me on my new clear frequency (thanks!). In the last 15 minutes, @EA5JN called in, and then as the grand finale, @VE3EXY from Ontario (559 received).
Here's a short video showing the setup and the signal received from my last caller: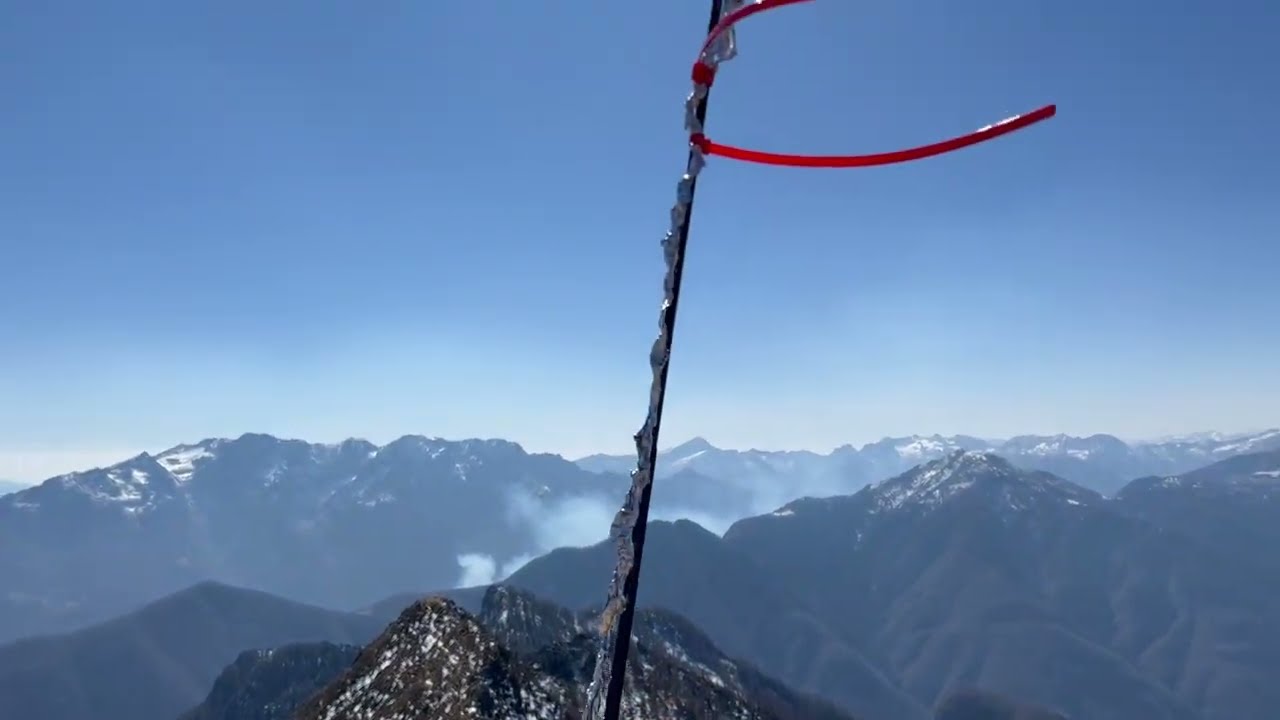 The RBN spots weren't so bad either: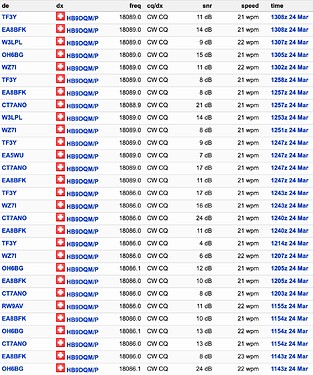 It was a fun experience and really shows the magic of amateur radio and HF – but I'll make sure to pack that antenna wire next time!

Thanks to all those who chased me!
73, Manuel HB9DQM