On Sunday 25th August, 2019, I planned to activate Billinge Hill (G/SP-017) and Winter Hill (G/SP-010). Because of my restricted time I had planned to drive most of the way up Winter Hill, and walk the last 300-500 metres or so. When I got within 1.5 miles of the summit, I came across this locked gate and notice with weekend road closures.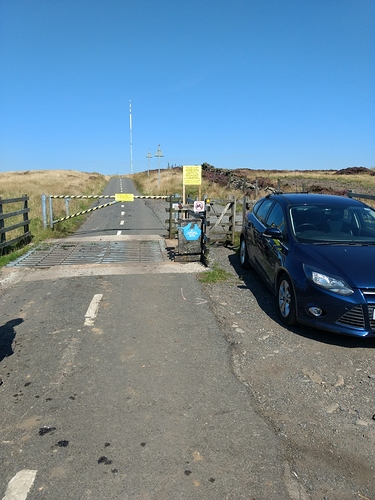 There is enough space to park two cars here at a squeeze (SD 65778 12858 / 53.611273N 2.518692W).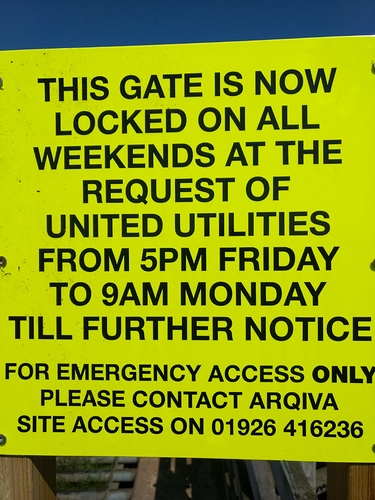 Notice on the cattlegrid gate.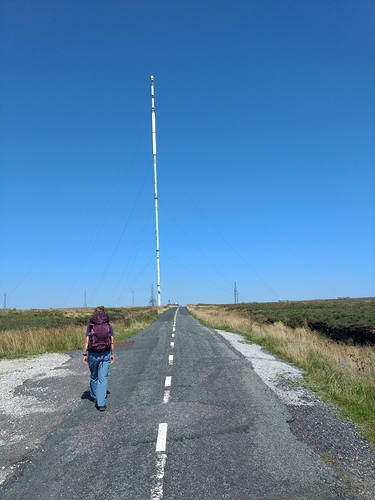 Winter Hill TV mast.
There is currently also a short term road closure at the TV mast building for about 100 metres to carry out works of some sort.
Apart from this, both activations went well with 20m being the band that most contacts were made on, and most of the signal strengths were very similar this band, about RST 579. I had no contacts on 80m, only one or two on 60m, and a small number of 40m and 30m, although signal conditions were very poor on these bands with a lot of QSB.
73's
David
G4ZAO