Location: Lake Winfield Scott Campground - Lake Winfield Scott Rec, Recreation - Chattahoochee-Oconee National Forest - Recreation.gov
When: Wed-Sun, Oct 12-16, 2022
Our fall campout is returning to its rightful home in W4G after having to cross the border into NC last year. Our base of operations this year will be in the Forest Service campground at Lake Winfield Scott. The campgroud is located smack dab in the middle of the high point summits in North Georgia. You can hike directly from the campground up to the Appalachian Trail and the highest summit on the AT in Georgia - W4G/NG-004 - Blood Mtn.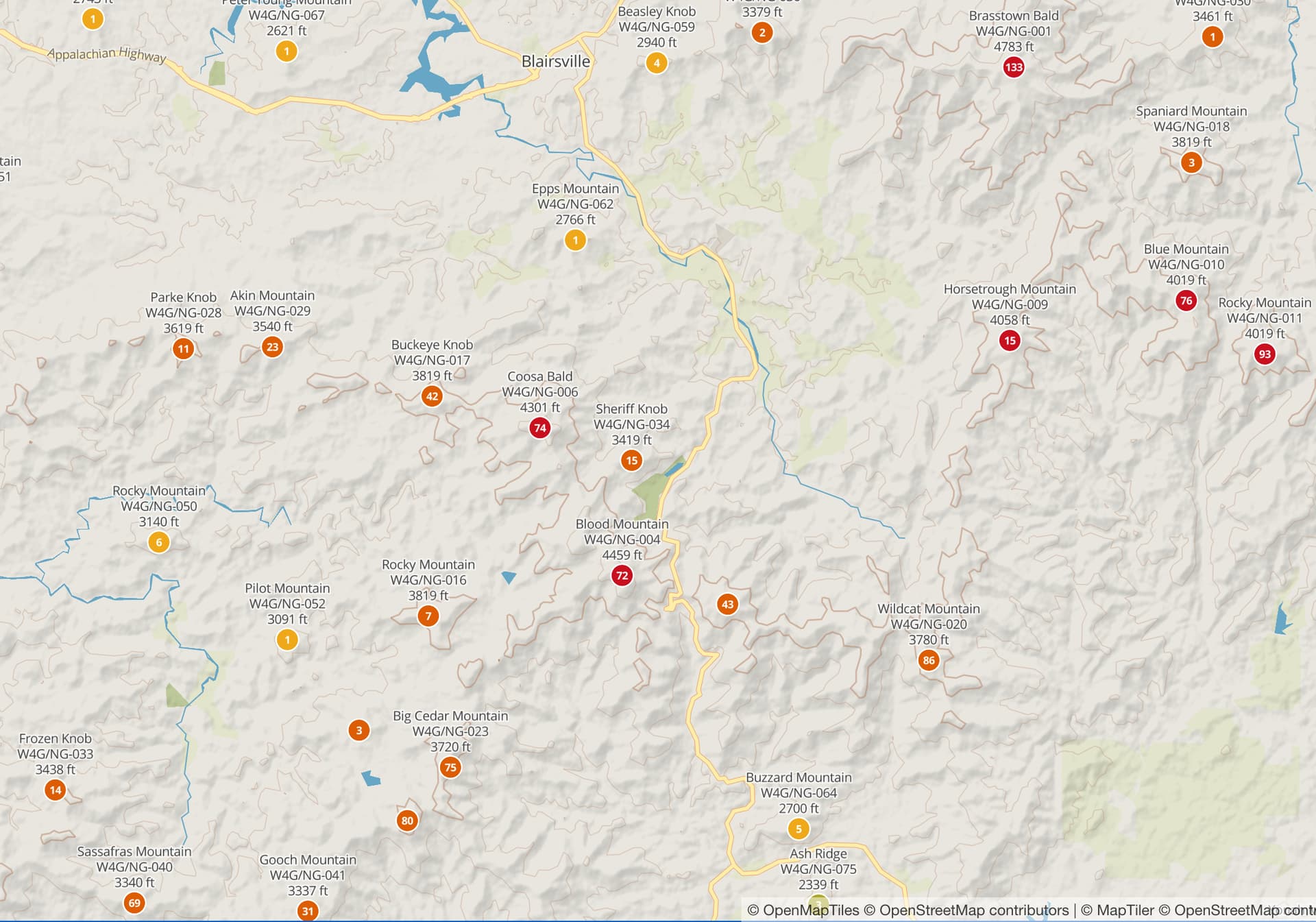 IMPORANT NOTE - You can only reserve campsites six months in advance and the earliest that you can make a reservation for the entire campout weekend will be on Saturday, April 16th, 2022.
There are two campsite loops in the campground and they have a mix of sites suitable for tents, small trailers/RVs and a few with electrical hookups. There are bath houses with showers on both loops. I have reserved the group campsite (exception to the six month rule) which can accomodate a few tenters, but more importantly it has a large fire pit and four picnic tables grouped together which will be a great common hangout spot. The group campsite (tent icon) is next to the south loop with trails that lead down to the south loop. Campsites 1-6 are very conveniently located to the group site, but any site on the south loop is very close. The campsites on the north loop are at least a 5-10 minute walk from the south loop.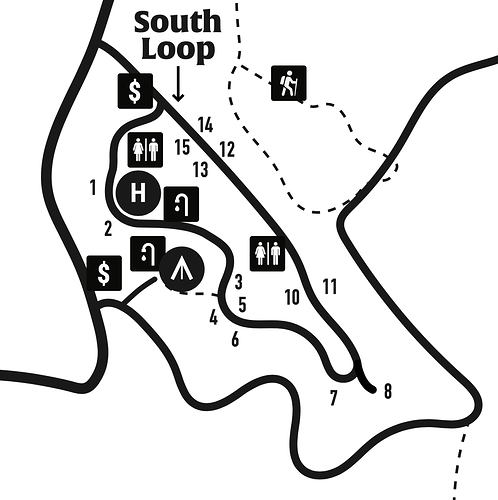 If you are a tent camper and interested in the group site, shoot me a DM for availability.
73, pat - ki4svm