Hello everyone,
The next chapter in my Tops of SOTA OE challenge 2022 Targets - #31 by OE5JFE
is completed. My goal is to activate all the highest summits in all the OE associations and this is the report of number 5 out of 10. Austria has only 9 areas but Tyrol is split in OE/TI and OE/TL so I will do OE/TL-001 as a bonus

As part of my approach to Ham Radio Friedrichshafen 2022 I did a swing over to OE/ST Styria. The so called green heart of Austria.
The highest SOTA summit is Hochgolling with 2862m and I took the approach from Gollinghut making it an manageable ascent of about 1200 m with a T4 difficulty rating.
Weather forecast was indicating thunderstorm from about noon onward so I got breakfast at 6:00 in the morning and was trying to make a fast approach. That was a wise decision but see for yourself in the video. What made it remarkable was that I met Joao @CT2GSN and Daniel @DM1DF on air and then a week later in person at Friedrichshafen Ham Radio

And unfortunatly I did not record the QSO but I have very happy to get chased by Andy @OE6ADE on 2m FM and got invited to visit at the campsite in the town Schladming. He was staying there with his son to do some mountainbiking. It was good fun chatting for 3 hours about SOTA and summits and getting served coffee and great food. Thanks Andy

it was a pleasure to meet you.
Video: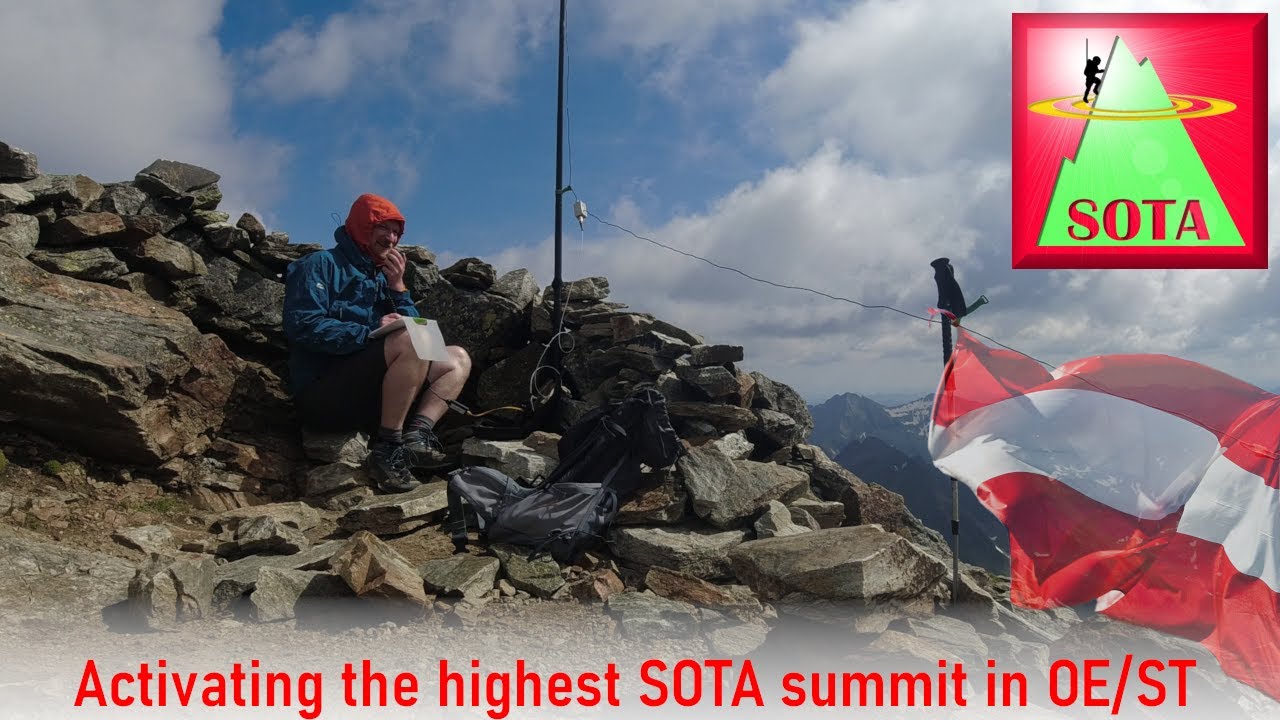 and some pictures:
Greifenberg OE/ST-008 in view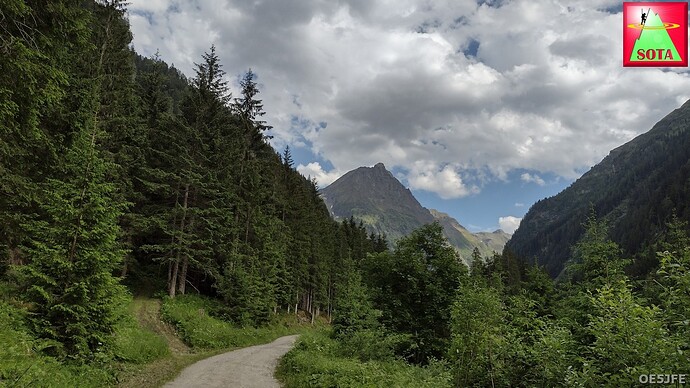 Gollinghütte next day morning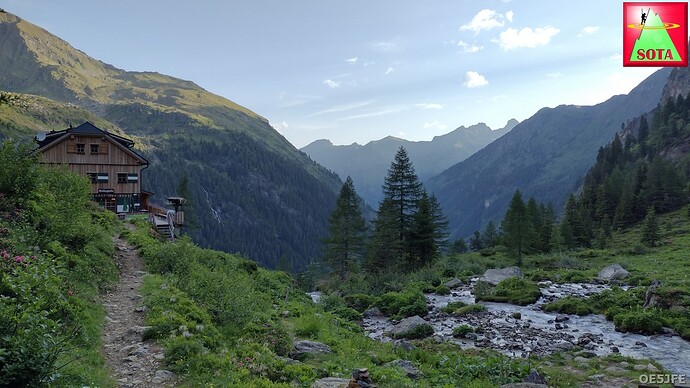 Hochgolling OE/ST-001 in the morning sun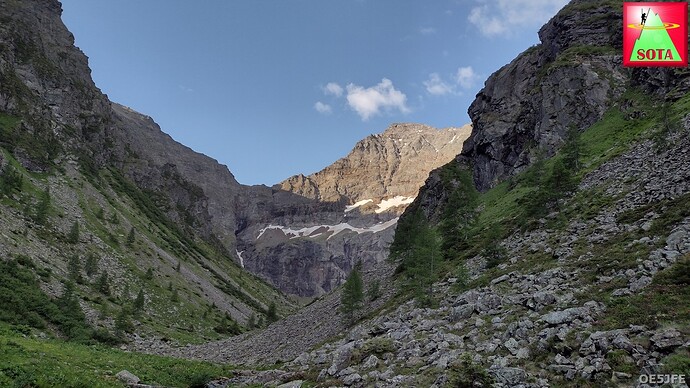 View up to Gollingscharte (saddle in the background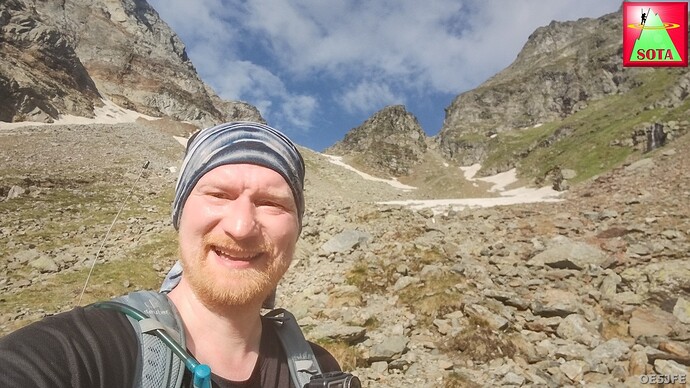 Path is getting steep and narrow (T4 rating)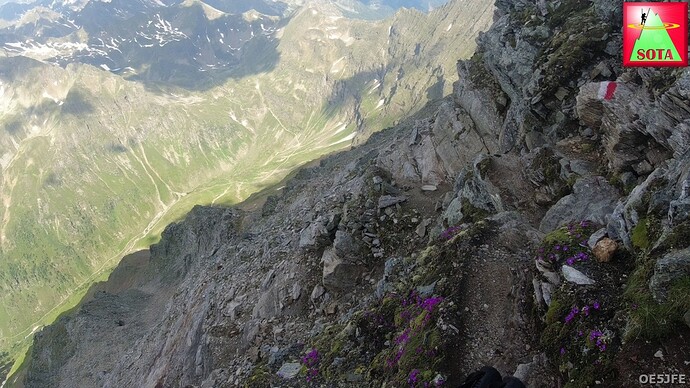 Summit reached after 3h 12 min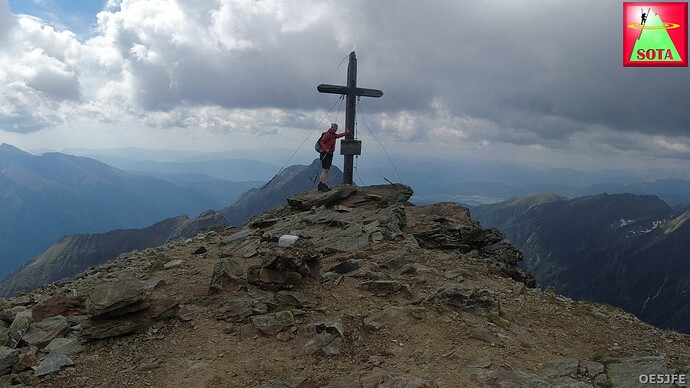 Operating setup 20 m with vertical antenna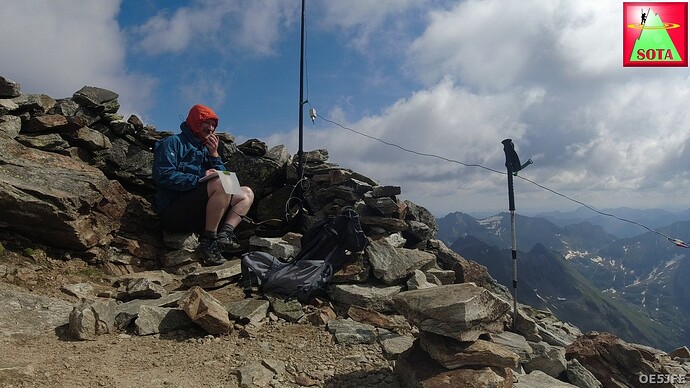 Still nice wx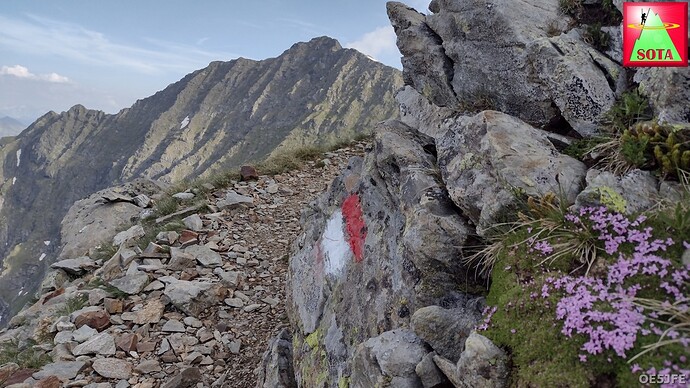 And 30 minutes later a not so happy activator in the rain with thunder rumbling nearby …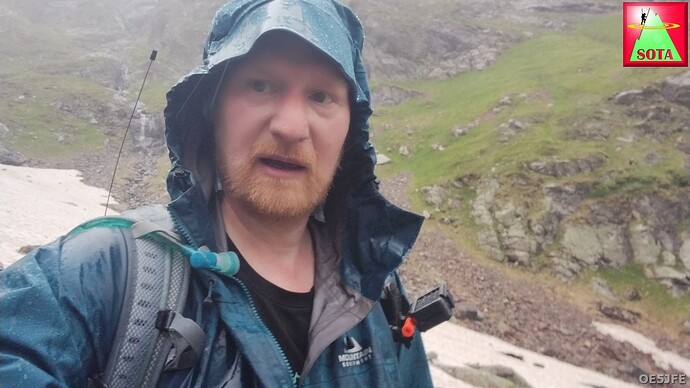 Hope you will enjoy the video and thanks for all QSO.
73 de Joe