Hello everyone,
This time I will take you on a special activation that is dear to my heart in multiple ways. It is the highest summit of the federal state that I was born in - Upper Austria OE/OO.
And in addition Gerhard @OE5PGM and Georg OE5GHO organized QSOs from the Fieldday at the castle Prandegg. Contacts with 2 young operators using the chance to get on the air during KidsDay were a great surprise and videos from their side are also included (written permission by the parents was granted).
This is of course part of my Tops of SOTA OE challenge. Another chapter in my Tops of SOTA OE challenge 2022 Targets - #31 by OE5JFE
is completed. My goal is to activate all the highest summits in all the OE associations and this is the report of number 6 out of 10.
25 Jun 2018 OE/KT-001 Großglockner
28 Oct 2021 OE/NO-001 Klosterwappen
29 Oct 2021 OE/BL-020 Rosalienkapelle (Rosalia)
29 Oct 2021 OE/WI-001 Hermannskogel
16 Jun 2022 OE/ST-001 Hochgolling, 2862m
18 Jun 2022 OE/OE-001 Dachstein, 2995m
Bonus; Haidachstellwand OE/TL-001 - just because Tyrol is split in two assoziations
Report:
I wanted to do this hike actually without using the cable car but I could not get a place at the hut up there. So I went for the "easy" version and took the cable car early morning just two days after my Hochgolling activation
One crosses the glacier on a secured path to the starting point of the via ferrata. Harness, helmet and set on up to the summit. Early morning ment that not so many people were there but it got busy a bit later.
But see for yourself in the video report: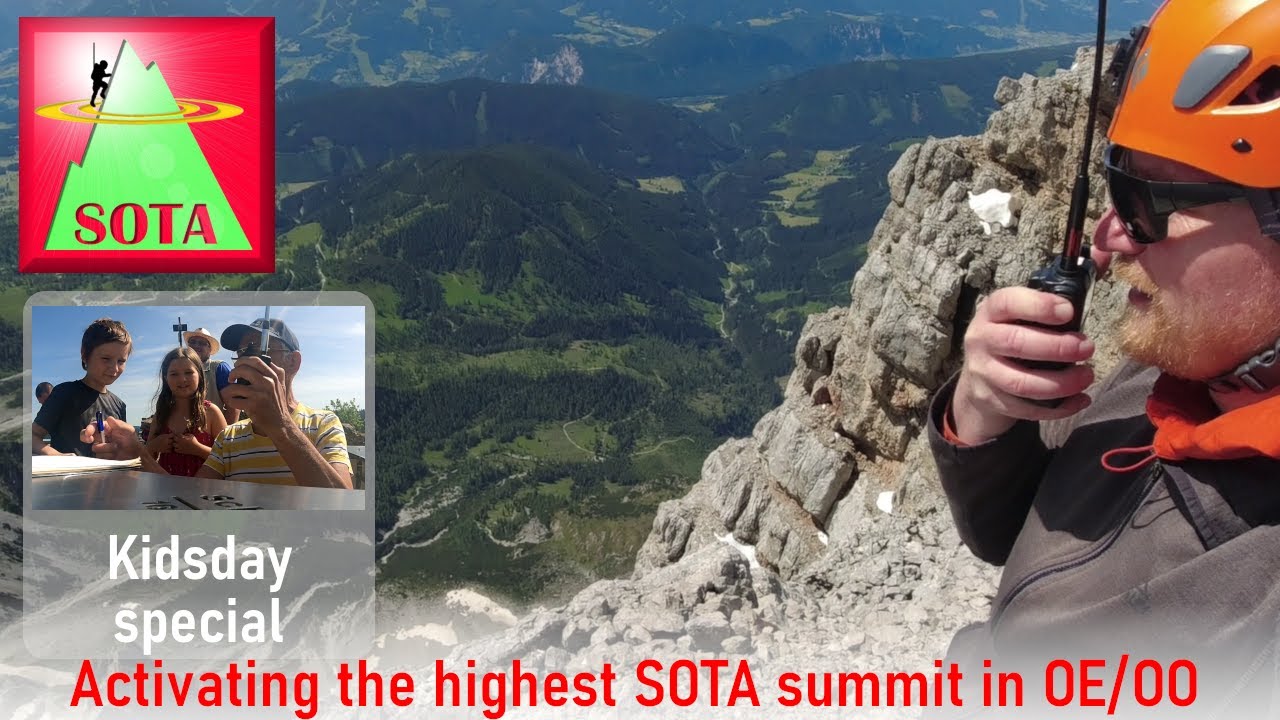 And here some pictures:
View over glacier to summit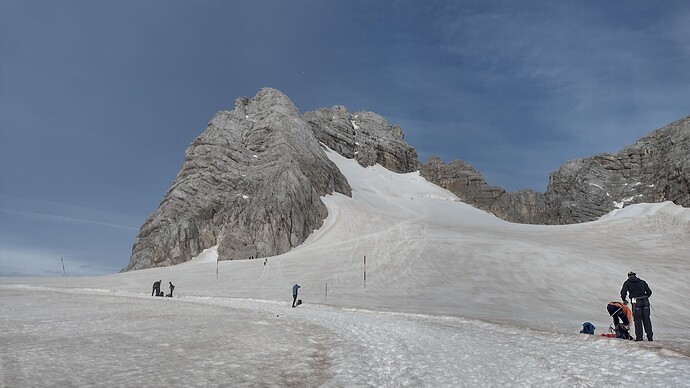 View down to cable car station and Seethaler-Hütte (front)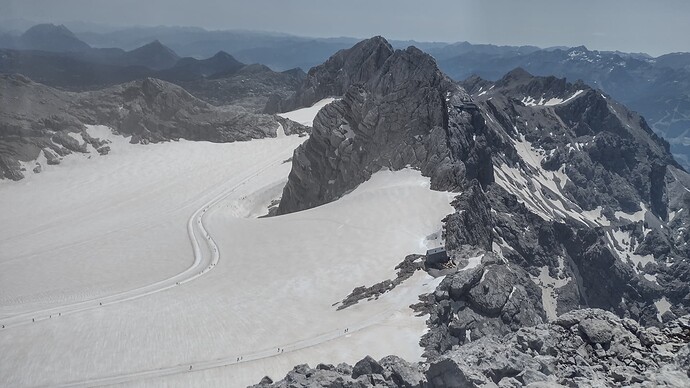 Travere over to Randkluft Via Ferrata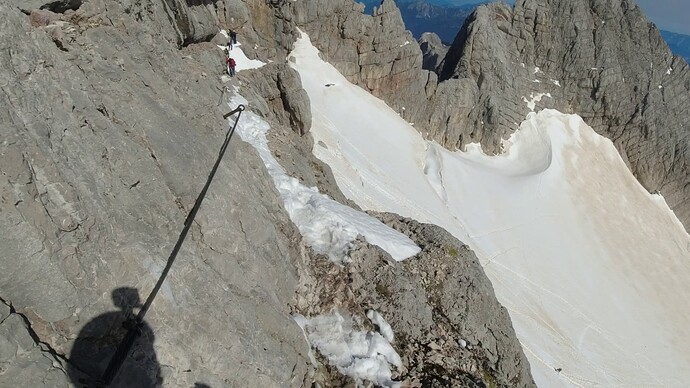 Summit reached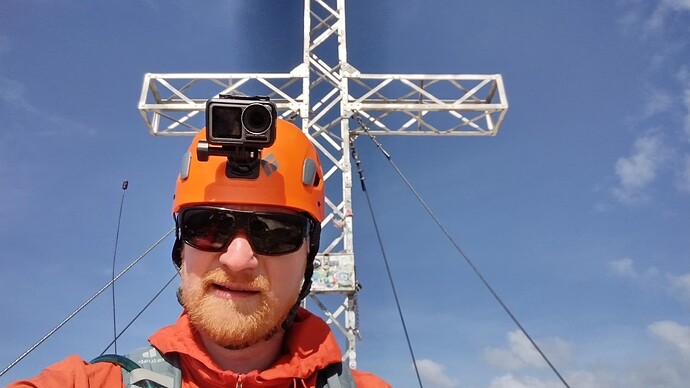 Activation with handheld - looking down the 1000m southern flank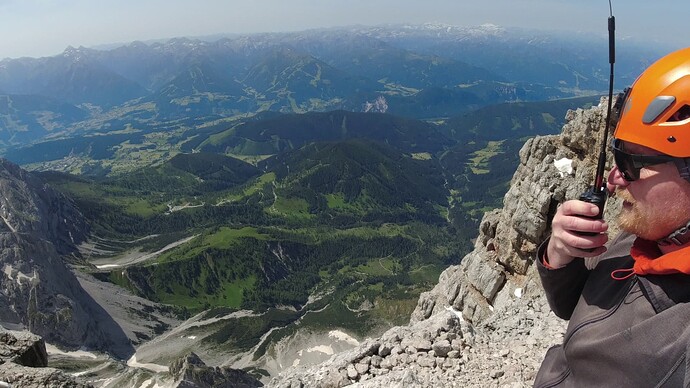 Kidsday QSO to Sarah and Raphael supported by Gerhard and Georg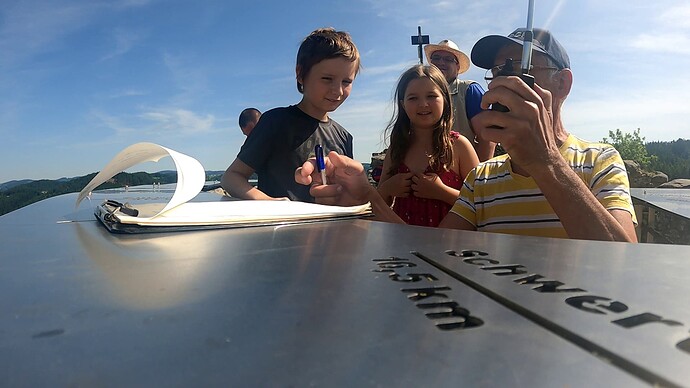 And 20m SSB with DIY 3D printed vertical (loading coil and buddy-pole spare antenna telescope)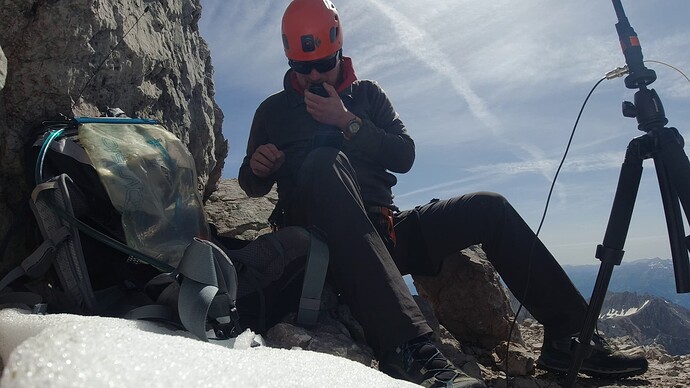 Thanks for all the contacts. Plenty of reach from that altitude on 2m FM.
As there was time I did also the activaiton of OE/OO-002 with is about one hour from the plateau. I did not include it in the video but a picture from the summit cross.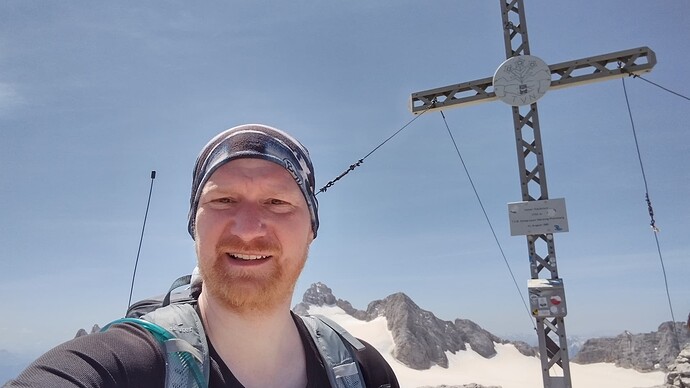 and again the setup with the DIY vertical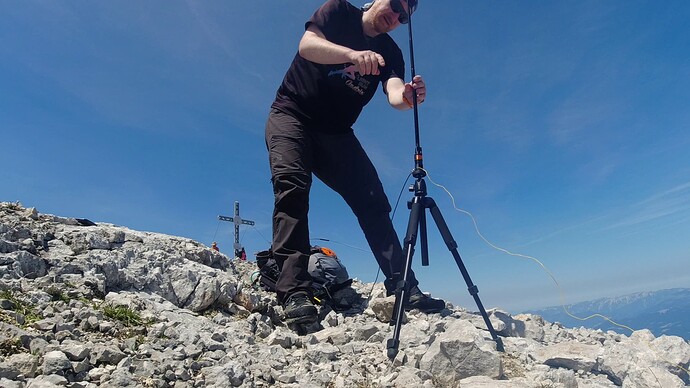 I hope you enjoy the tour
73 de Joe