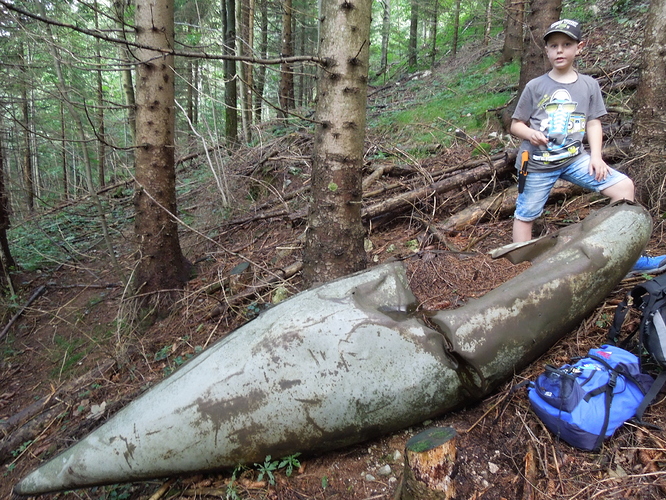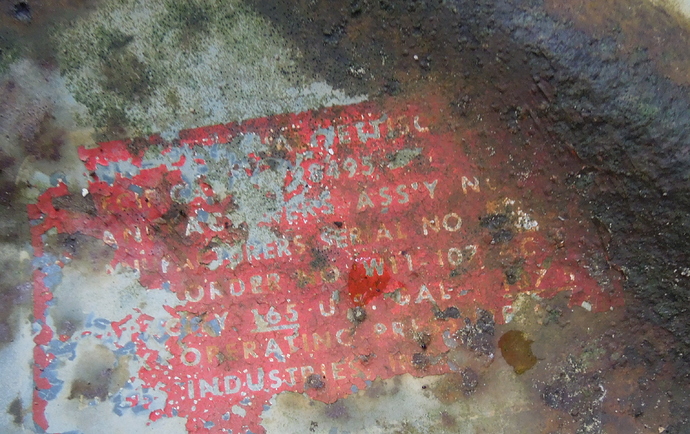 Found when ascending OE/NO-211. (I didn't keep it)
On top of OE/KT-062 junior found a 10 lbs shrapnel and wanted to keep it as a souvenir. I refused to carry it for the next hours and got some rusty barbed wire for him instead.
In the Carnic Alps and Julian Alps along the border between Austria and Italy / Slovenia you will find numerous WW I relics. Trenches crafted into the rock, shrapnel, bunker facilities as well as human remains. When I'm up there it always blows my mind and pulls my throat. With thankfulness that I did not attend at the time. Usually I don't, but up there I have to speak a few words of prayer.
Well - as mentioned in another thread - I found a couple, intercoursing when arriving on top of OE/NO-016. Maybe It's just me who deems this unusual.
73 Martin