I have 8400mAh batteries x2
these fellas:
http://www.hobbyking.co.uk/hobbyking/store/uh_viewItem.asp?idProduct=32206
and I first bought a 50W charger which maxes out at 3A and was timing out before it could charge one.
So I got a Turnigy Accucell 8150 so I could charge at 7A and hopefully charge them quicker. (Still less than 1C)
Just tried it on my battery B, after about a minute it alarmed with Connection Break.
(I'm using the LiFe balance charge option)
I double checked the balance lead was plugged in properly as well as the main leads, all seemed well.
So I tried battery A. Same thing again. Hmmm.
So I put charge current down to 6A, even though I am running off a 30A PSU with no other load and tried again.
It's been running now for 20minutes, but for ages was showing zero amps, and now at 0.1A it has allegedly only fed 14mA in. I've watched the 4 cells and 3 of them were 0.4v or so higher (now 2 at 3.36, a 3.6 and a 3.52) than one so maybe it is nearly charged already and attempt two is normal balancing charge behaviour?
If so that's good, but why the Connection Error on both originally.
I am worried about battery B however, as on the side where the Zippy logo is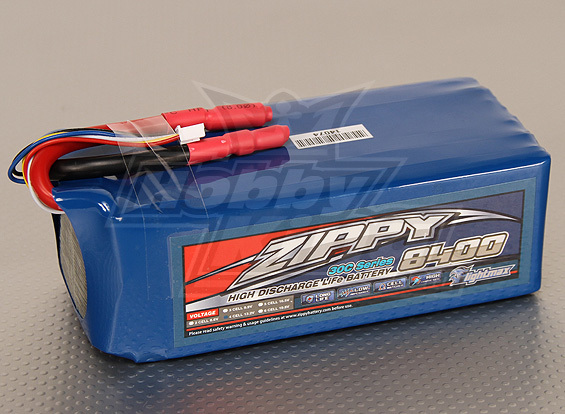 battery B is definitely slightly puffy looking (peak hight about 2mm higher than the corners) and there is give on the side If I squeeze it slightly.
Battery A is square sided there (maybe 0.5mm higher at peak over corners) and feels solid.
Have I already knackered one battery?
I have a feeling I discharged one too low first time out but I didn't have them marked then so no idea which!