I'm not writing this as an activation report as such, as this was recently covered by Andy @mm0fmf in one of his "escapes' from a previous lockdown last year. Its more of a band condition report for today.
I finished work early today, drove to Glenshee and 50 mins. after leaving the car I was sitting in the summit shelter of Glas Maol shielded from the strong SW breeze on an otherwise stunning afternoon of blue skies and warm sun.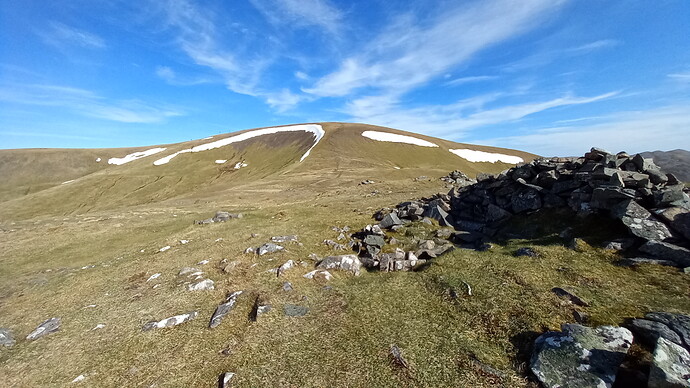 I was looking for an easy half hour of contacts on 40m and maybe 20m ssb if time allowed. I was shamefully just there for the points.
It didn't turn out as planned.
40m was awful, with qsb. I made four contacts with difficulty. The band just died.
I dropped the inverted V and unplugged the links.
20m was worse. Very deep qsb. I had signals banging in from SV Greece, EA Spain & OH Finland, so better DX than on 40m, but they would drop like a stone halfway through a contact. I made seven borderline contacts. One took about four minutes. I was receiving 5/9 reports at times but sending 3/3.
Meanwhile my yaesu ft-3d was sitting on the trig point, chirping away as it received APRS packets. When I inspected the screen I could see they were coming from all over the place.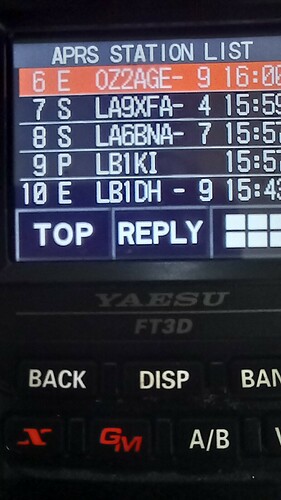 I optimistically called CQ on the 2m calling channel for 5 minutes. No joy.
I broke the kit down and headed back to the car park. Total time for the expedition was 2 hours 45 mins, so a nice afternoon or evening on a hill for someone staying locally.
In summary, great easy and short hike for 8 deeply unsatisfactory points, but hey that's sometimes the way it is! Thanks to everyone who tried.
I wonder if anyone experienced better conditions than I?