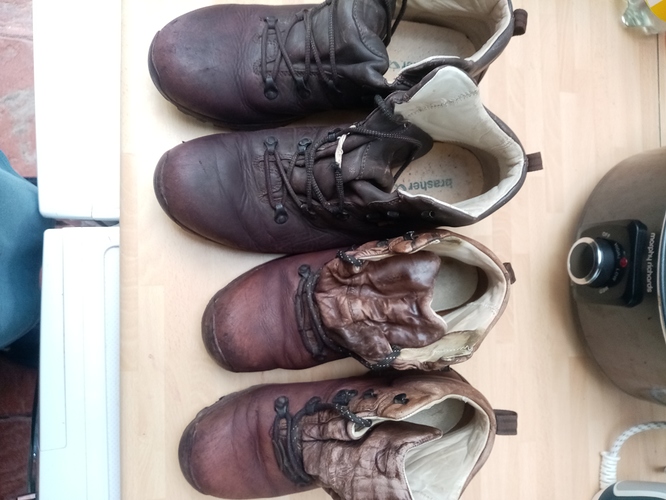 Following on from the disastrous couple of planned activations recently, and after thinking more about planning, including weight reduction of the equipment, along with how and why and all other things considered, Our Brasher Walking Boots have been polished and NikWaxed. Now using FT818ND with LiPo Batteries (instead of FT897 and 12ah Slab) and lightweight antennas, we will be making a concerted effort to achieve 3 summits in G-LD Land from Tuesday thro to Friday next week. I have cancelled my Alerts as the WX is changeable I will decide where and when on the morning then alert and spot as the day progresses.
Also I would like to know what others choose for Essential Footwear up any summit? I think this may have been asked on the Old Reflector, but nice to see what other people think for footwear these days?
Hope to catch some on 23cm's, 144-ssb and 70MHz???
Tony De G1JPV