I must admit - I am a sloth. At least I don't feel like screwing around with the antenna during an activation… and I would like to keep the effort during the setup and also the dimensions and the weight during the transport as small as possible.
Of course, even without an antenna tuner, I don't want to commit to just one band. For a while, I got by with simply stringing several resonant wires and changing them on the TRX. But that was too tedious for me at some point.
For some reason (I can't really say why) I didn't like traps. Maybe it was the hassle? That changed when I saw the following video: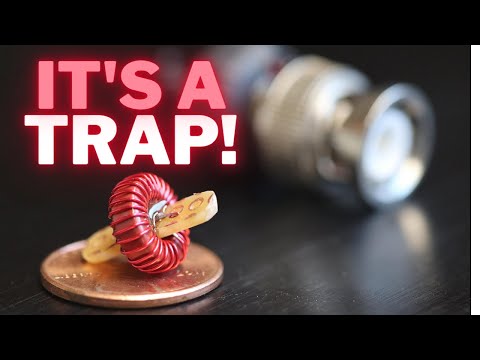 The programs he used to calculate the traps can be found here:
I built a lightweight antenna for my current favorite bands.
I used whatever was in the box for the capacitor. The windings can be easily calculated with the programs… and as you can see in the video, a fine tuning via the SWR is also a simple thing.
A few cm after the BNC connector I wrapped a current balun with FT 114-43. Then follow about 3m RG 174 (that's the 0.5 lambda for 60m) and then the 1:49 balun on a FT 82-43.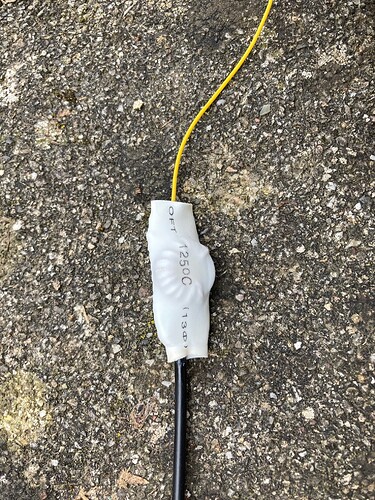 The wire itself has 0,14mm² (a bit thicker than 26AWG).
The distance to the first trap (17m) is 7.30m, the distance from the first to the second trap (30m) is 6.05m and the remaining wire for 60m is 11.44m long.
I determined the lengths with the NanoVNA… and they will surely differ a bit for everyone.
To be able to hang up the wire better I have threaded small plastic eyelets between the traps.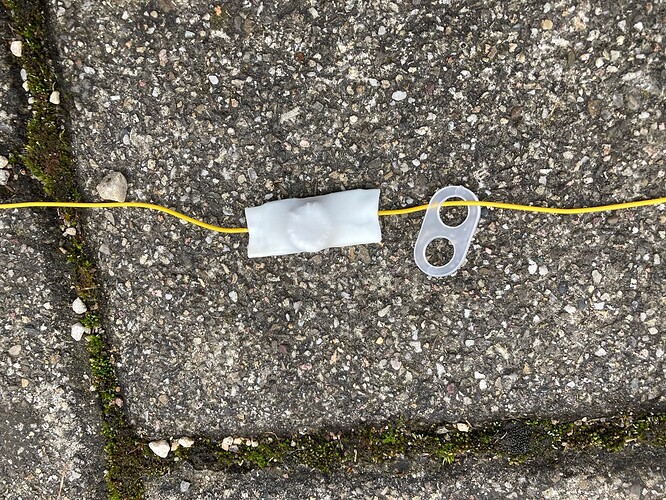 Everything is small and light. The SWR is better than 1.3 on all bands.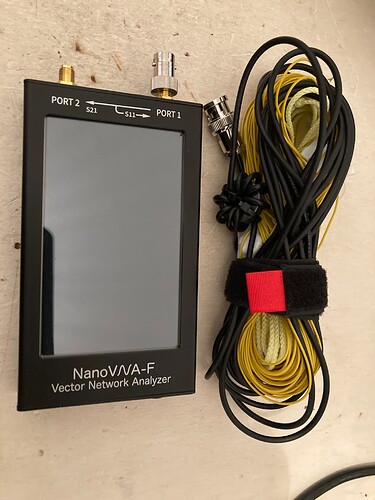 73 Armin