I am really happy with my KX 2 and can not imagine giving it away.
On many contest weekends the "classic" bands are so full that SOTA on these frequencies is no longer fun for me.
There are some small CW QRP TRX with several bands… unfortunately some, which I do not like then.
My dream was always to have a small SOTA CW TRX for 17/30/60m… as long as there is none… I just take three!
I am a friend of LowePro viewpoint bags… unfortunately this series was discontinued…but you often get them second hand.
This is the LowePro Viewpoint 60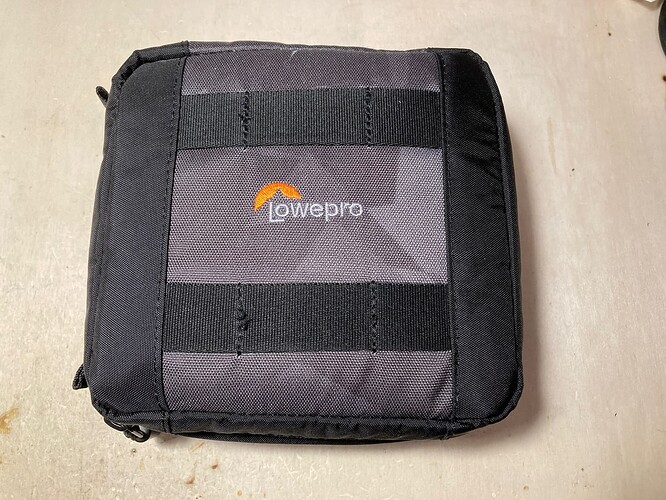 It now includes my 17 / 30 / 60m equipment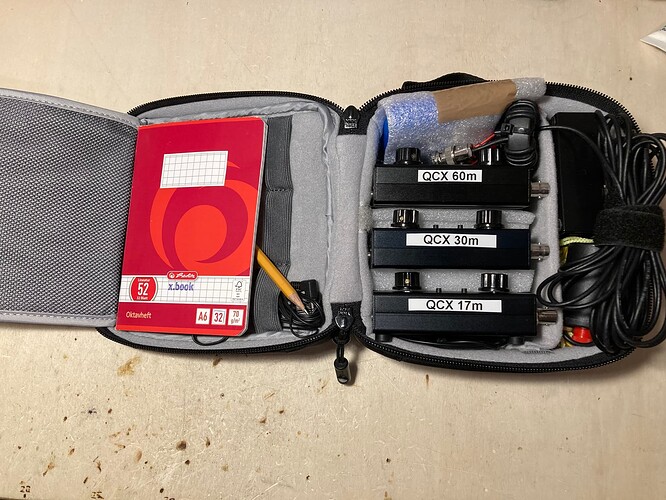 I just need to reconnect the power, key, earphones and antenna.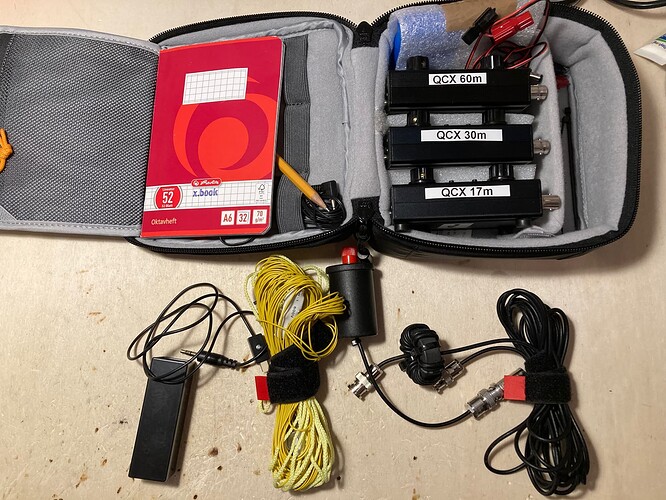 The antenna is a 60m endfed with traps for 17m and 30m
73 Armin