After 3 hours of rather unpleasent weather yesterday, trudging up the Watkins path to the highest peak in North Wales (GW/NW-001), to my delight I found the cafe (and toilets) were once again open. For those not in the UK, the summit centre on Snowdon (or Yr Wyddfa to give it it's correct Welsh name) has been shut for some time - since before COVID I think. Anyway, while eating my squashed sandwiches (not purchased at the cafe) and drinking a coffee that I had purchase at 3560ft (1085m), to avoid going out into the torrential rain, I contemplated the idea of activating the summit from the comfort of the cafe (or in fact the lavatory).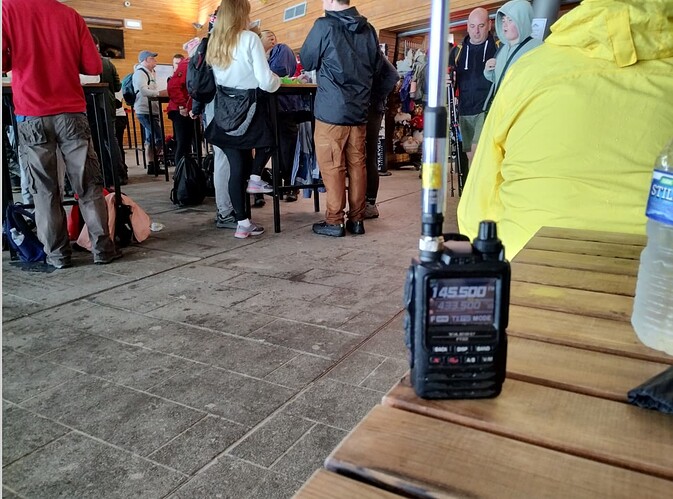 I had the same idea earlier in the year on one of the smallest summits in North Wales (GW/NW-070), which also has a cafe and lavatory at the summit.
Would this be within the rules ? The cafe on Yr Wyddfa is not that far from the summit so would probably be within the AZ. If so, has anyone done this on Snowdon, or in fact done an activation from more salubrious surroundings ?
As I was unsure of the rules on this occasion, I should add that I elected to activate from outside - which is why I managed just 5 contacts before getting the hell out of there…
https://www.sotadata.org.uk/en/map/activator/848988
Dave