I'm not sure if anyone uses the Telegram messenger App. If you do, I have created a 'bot' that re-posts the SotaWatch RSS feed to a Telegram Channel.
As this is the RSS feed of the Sotawatch site. It's not real-time, sometimes the spots are delayed by up to 10 mins, depending on polling of the RSS Feed.
If you add the "SotaWatch" Channel. You will then get the SotaWatch spots on whatever device you have Telegram installed on… Smartphone, desktop, smartwatch etc.

Sota Spots on a Moto 360 Watch.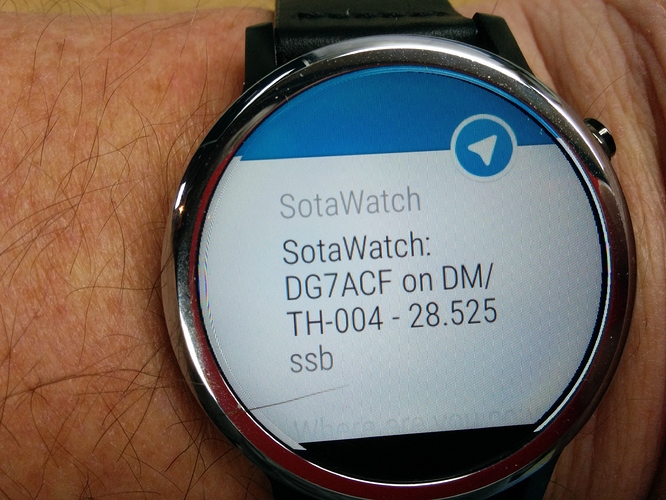 Sota Spots on the Telegram Desktop Client.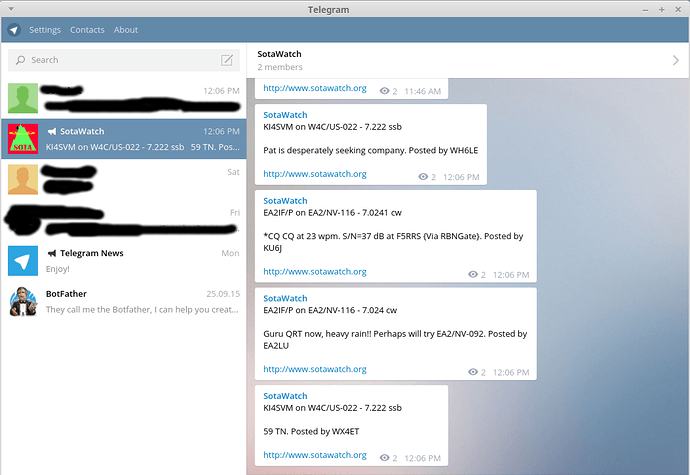 73
Andrew K1YMI / GM1YMI