Just published a couple of small updates to the SMP range page.
It's always bothered me that, when choosing a summit from an in-range group of summits, the popup info window can sometimes obscure various portions of the map which may be of particular interest - these could be:
general areas of the map,
routes which may be displayed,
panorama viewpoint graphic, and so on…
To alleviate this, it's now possible to reposition the summit info window - click on the "Reposition…" button to show a dialog where the new position may be set to avoid such areas.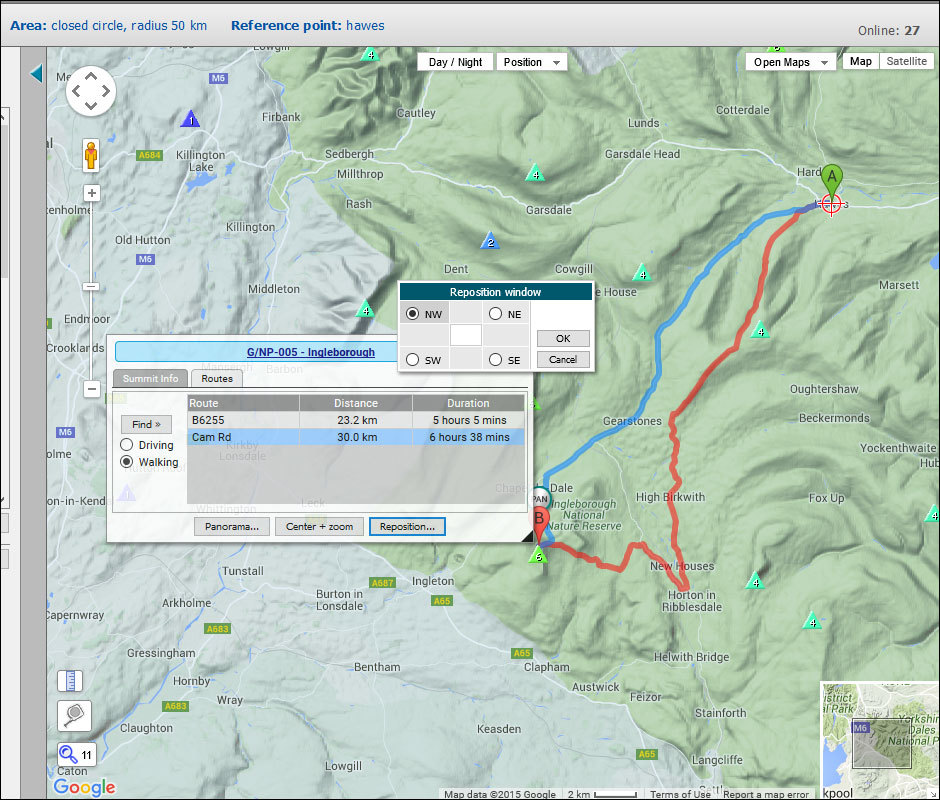 In addition, two types of route may now be chosen:
driving routes,
walking routes
between the reference point and the chosen summit. These two types of route can sometimes overlap, or follow the same road, for some considerable distance before separating. I'm working on a solution to color these differently so one might distinguish road sections from strictly walking sections.
Rob