There's another 10+ years dog walking use in them Colin.

Possibly. Only issue I see is that I do not have a dog.

My post was serious, yes, I'm sure there's a bit of life left in my boots, but they are showing their age and mountain safety would undoubtedly be improved by a new pair. The soles on my old boots always have been very hard, they're not very grippy on wet surfaces.
Finding boots that cover all bases is hard. I don't like lined boots, I find them too hot. Unlined boots seem to be rare - most seem to have an eVent or GoreTex liner. I also want at least a B1 rating so that I have option of using my crampons (C1).
There you are with a new item for your Christmas gifts list.
I always was against having a dog because I thought they are just one more obligation in this full-of-obligations-life, but after my daughters begging I finally yielded and adopted Lucho, a Pyrenean shepherd like dog, when it was just 2 or 3 months old.
I assure you it was a great decision I never regreted of. My kids love Lucho, they have become more responsible, as I made them take care of Lucho in many aspects and I enjoy walking with it particularly when going to the mountains. My wife and I also love Lucho. Lucho has several times been very helpful on finding the way back after a SOTA activation, as dogs have the smell sens far more developped than us, humans, and in case of options, it's easy for them to find the right track through which we ascended on our way to the summit.
A dog will always be happy to see you when you get back home, which might not always be the case with the rest of the living beings at home, either humans or not…
It's a perfect way to keep using your partly worn boots. I also believe there are still several years of other-than-mountaineering use in them.
73,
Guru
P.D. in case you decide going for a dog, don't buy one, please, and adopt some puppy. There are usually many available and they all deserve a family.
I immediately thought of my 2008 vintage Kayland Contact 1000 boots. The soles look remarkably like those on your boots. I no longer trust them on the hills and they have been put out to grass, that is for local walking.
I still like them as they are very comfortable.
As for Christmas, well the present came early for me in the form of an Icom IC-703 - no longer made of course, but I procured a good secondhand one. It took a long time to decide whether I really needed another rig. I decided I didn't, but I overcame that feeling. Unfortunately somehow Santa hacked my account and I ended up paying for it.

Has my XYL been speaking to you?

In some ways we would love to have a dog, and yes, we would prefer a mutt over a fancy, overbred, pedigree.
My parents have a dog called Finn - he was rescued as a puppy in County Kerry, Ireland. Finn was named after Finn MacCool, as in the Giants Causeway.

My youngest son is very fond of Finn (the dog) and likes to take him for a walk along Hadrian's Wall. Here they are pictured on Hadrian's Wall in October. Finn is old now, he's deaf and is partially sighted.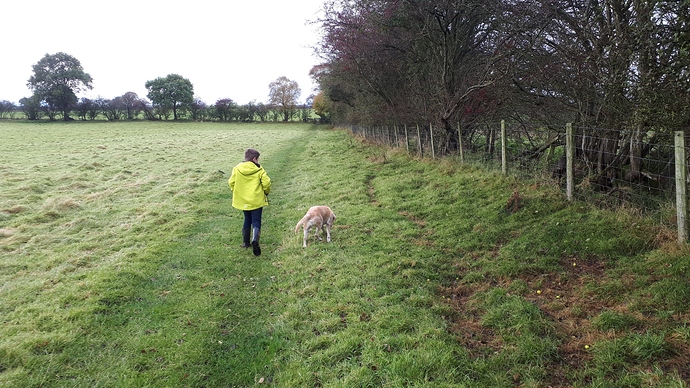 73, Colin
My wife bought a pair of new Alt-berg boots in the summer, and was also impressed. I'm thinking of getting some.
73's
David
No Santa in Austria. We have the Christkind.
Anyhow a mic compressor from box73 should arrive this week (hopefully) to give my 817nd a bit more punch.
https://www.box73.de/product_info.php?products_id=945
And a pair of warm winter boots is also a good idea. My normal hiking boots even with Merino socks are at the limit when hiking some hours in snow shoes.
73 Joe
I find the same with my Scarpas. Otherwise I love them
No hardware for me this year (I have everything I need

)
Instead I'm hoping Mrs Santa gives me time off for some SOTA activations

Got my "dynamic compressor" last week (the same one you have ordered) - I will be trying it out on my (hoped for, depending upon the weather) activation tomorrow.
73 Ed.
Update: report from my activation (18/12) of audio being "more DX-Like" when turned on but audio sounds like it is being overdriven - which of course can be the compressor or the rig.
Ed, Joe, you will need to do some over the air tests where you adjust the compressor so you get audio improvement without distortion. You can do it the shack with another radio but an over the air test for confirmation is probably best.
Hi Joe and Ed,
Is this DYC-817 you've got from Santa a fully assembled and ready to plug and play unit or is it a kit you have had to assemble yourselves?
Thank you.
73,
Guru
Mine was a kit (not really - though - 95% assembled - all small SMD components are pre-installed). There is one (large SMD) capacitor to solder on the board and the RJ45 sockets, the two variable resistors and the on/off switch to be soldered in - that's it!
It should be noted, this is not an RF sppech compressor such as used to be produced by DF4ZS and wont perform in the same way. I have heard good results from people who have bought the unit - I can hear a slight difference my monitoring on another rig. There are only two adjustment controls. One is the input level to the unit and the other the compression level once sety they are not easy to adjust in the field as they are inside the case. on the exterior of the case is only the on/off switch.
73 Ed.
Ok, Ed,
Thanks for the quick reply.
When I saw SMD component on the circuit board, I thought that kit wasn't for me.
With what you've told me now, I think
it might be a nice thing to include in my SOTA-kit, although I don't always do SSB in my activations…
One more question: if the ON/OFF switch is at the ON position but the rig is being operated on CW, can any current consumption be expected by the DYC-817?
Should that be the case, how much standby current is drawn?
Thank you.
73,
Guru
A few mA for the compressor chip etc.
Hi!
Our "Caga Tió" (It is our Catalan tradition: https://en.wikipedia.org/wiki/Tió_de_Nadal)
Will bring me a Yaesu FT2DE

It's a bit unnecessary item (I have a Baofeng and an Anytone D868…) but with its APRS capabilities and wideband receiver I think will be my perfect travel/activities/everyday companion.
Hope to do my first only-V SOTA with it!!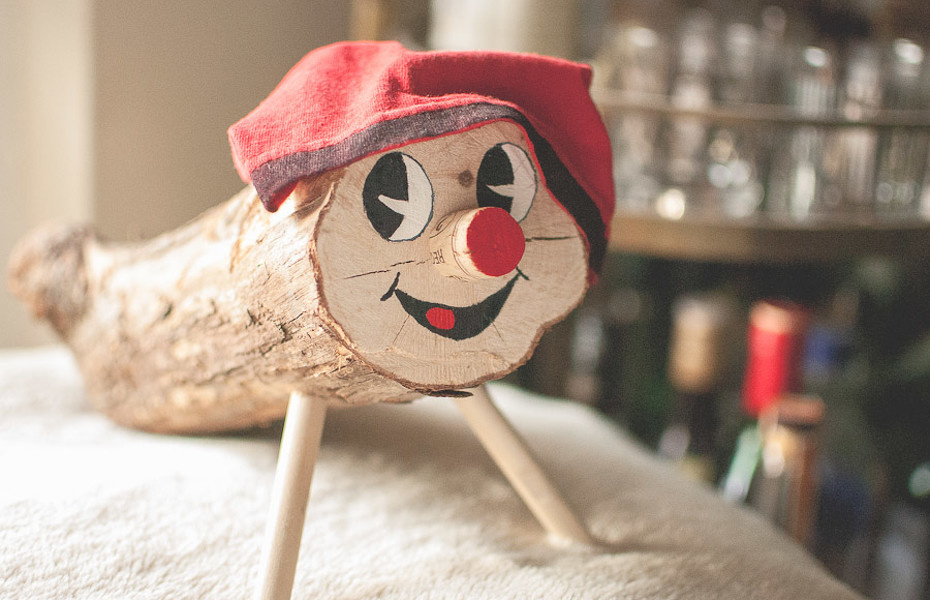 73
I had a pair of Scarpa SLs that never let me down, although the Cullin gabro made some pretty deep scratches. A large rubber rand would be welcome to those of us who do more scrambling. However, the name Scarpa is not always synonymous with quality: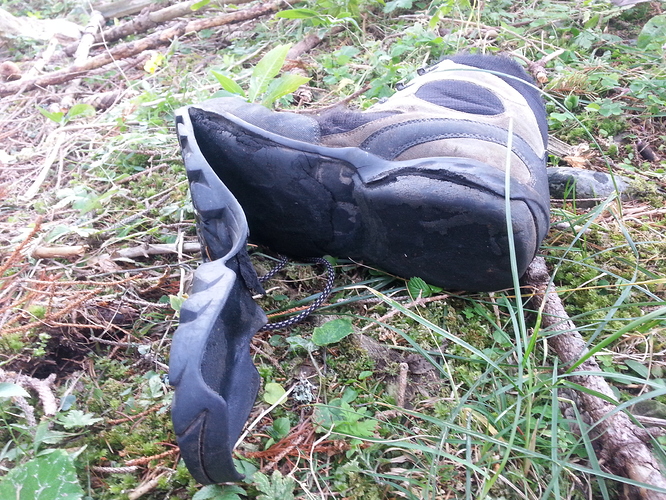 Thankfully, the ZG65s are no longer in production, but I would exercise caution and look carefully at how the sole is constructed. A foam mid-sole could be a recipe for disaster; that goes for non Scarpa boots too.
73 de OE6FEG
Matt
Not good Matt. My last pair of Berghaus boots finally did that to me (hence the Scarpas). Mind you I'm not complaining as they had lasted me years with good service. I actually have 2 pairs (medium and heavy weight). The medium weight boots were a little slippery in the snow last weekend, so I might be getting the heavier boots out for the winter now.
My SOTA related gifts hopefully will be an RF design book, a Dremel and bottles of single malt whisky.
SOTA related, really?