Dear friends
A new version of SAISIE SOTA (V12.0) is available; The latest versions was intended to activators, but it seems that many chasers was using the soft.
So, I tried to improve it with some features for chasers, such as a window for SOTAWATCH spots where a single click on a line will copy the QSO to the entry area, audio announcements of spots, etc.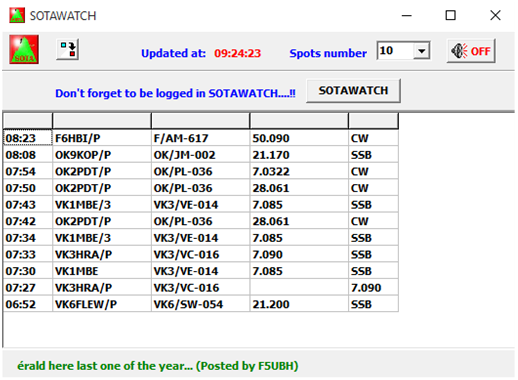 On another way, chasers may enter their QSO's in SAISIE SOTA via an ADIF file in order to convert it to the database CSV format. A new error detector is implemented.
Activators are not forgotten; they may use an internal keyer if necessary.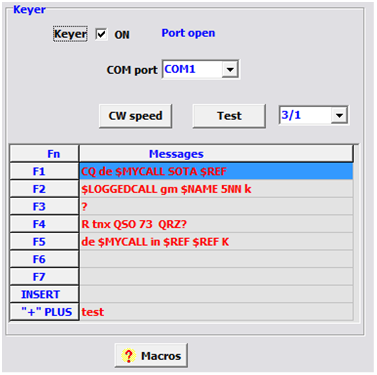 A video help is available, the comments are made with a synthetic voice and subtitles are available in English and Spanish. A very big thank you to Guru EA2IF who made the translations and helped me to test and improve the program.
Other languages can be implemented with the help of all of you.
Auto update as usual, or full setup here:
http://www.sota-france.fr/pages/programmes/SAISIE_SOTA/Saisie_SOTA_setup.zip
Happy new year to all and have fun in SOTA !
73 Alain F6ENO