A friend of mine showed me this design: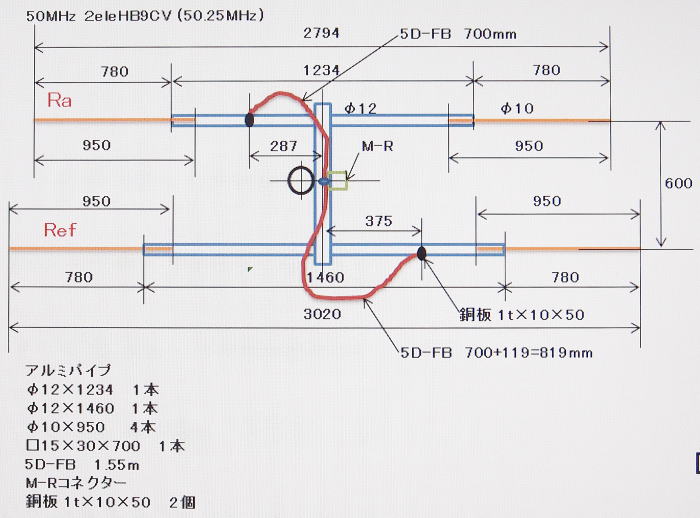 Any other ideas on SOTA-feasible 6 meters directional setup?
I was also going to suggest a Moxon. I haven't used one, but there is a nice description in this thread.
wunder
I have one of these:
http://www.parelectronics.com/stress-moxon.php
While not collapsible like your HB9CV design, it does come apart and re-assembles quickly and easily. The other part of a VHF antenna that has to be considered is a suppotying rotatable mast. I have a "caravan mast" for my 6m Moxon.
Since moving to Germany however this portable set-up has sat in the cellar as portable operation on 6 metres is illegal in Germany.
73 Ed.
I have used this design in the past, the 2m of conduit can be replaced with a couple of fibre glass rods and a joiner plus some sticky tape. With it being mostly wire it all coils up to be portable.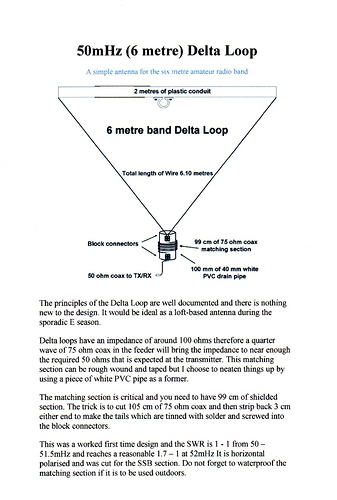 73 de Amdrew G4VFL
Herbert OE9HRV has made some beautiful Hentennas and had great results from them.
I have done similar, however mine is apex up and fed at corner of bottom. Instead of conduit I used a wood dowel. Light enough to be supported by a telescopic pole with apex at 30 ft. No harder to make/install than a dipole and more effective.
73,
Howard