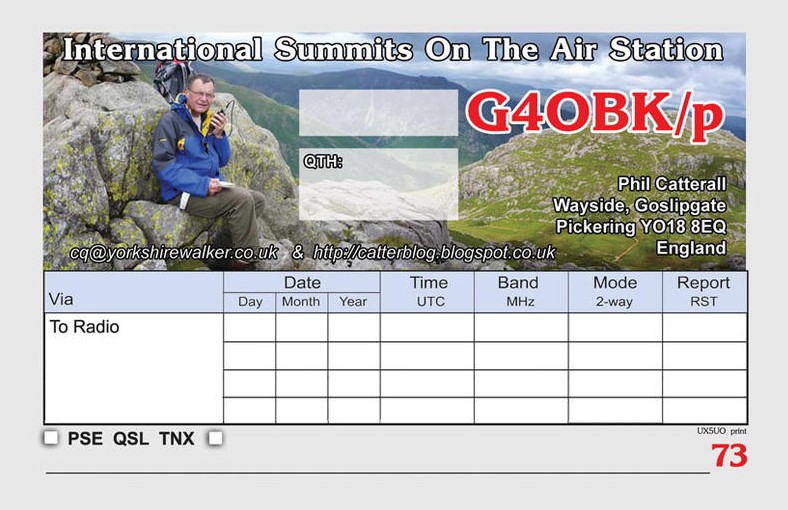 Dear All
I received an envelope with QSL cards from the RSGB Bureau this week. After careful consideration I have decided at the end of this year to ask my bureau manger to re-cycle any bureau cards received after 31/12/2020.
Most of the QSL cards I get via the bureau these days are from SOTA contacts either as a chaser or activator. I have decided to stop collecting these.
All my contacts are QSL'd via Logbook of the World, or direct if the sender sends me the return postage cost of $2.
Postage costs are escalating year on year - now just to send 8 jiffy bags for incoming cards to my RSGB Bureau Manager now costs over £3. The cards I get through the Bureau generally end up hidden away in drawers with the 1000s I have collected over nearly 40 years.
Thank to all those SOTAists who have sent cards in the past - any sent after the next few months will be disposed of by my RSGB Bureau Manager on my instructions.
73 Phil G4OBK