This little kit makes a fine HF rig for SOTA. It does everything that is required for SOTA SSB contacts on 40m and 20m, without a myriad of controls and complex menus. An additional CW option is available. It's modest cost allows me to throw it in my sack without worrying too much. As many already know, it is very satisfying to work a summit with a radio that you have built. My radio has a homemade case, Javier now provides a case.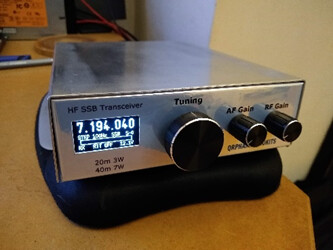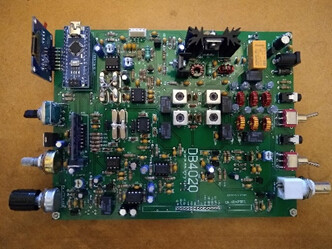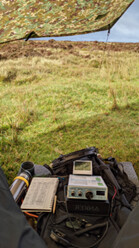 After several hundred SOTA contacts and repeated complements on fine audio, I finally got a chance to compare this radio side by side with a Yaesu FT818ND and a KX3. These are both fine radios with features and specifications that far exceed the DB4020. But on the test, the audio on the DB4020 appeared superior to the FT818ND even with an external speaker. The KX3 audio was probably superior to the DB4020 but not appreciably so. The sensitivity and selectivity of the DB4020 seemed to compare well. The main thing that struck us was the simplicity of operation of the DB4020 and the easily selectable 1khz tuning increment.
Does it work? I have worked several transatlantic stations including a much appreciated 57 report from Carlos, TI2CC, in Costa Rica, for my 5w on 20m, 5,235 miles from my simple wire antenna on a beach in West Wales.
There are many ways to activate a summit and every radio has its strengths and weaknesses. I was pleasantly surprised how well the DB4020 compared.