First question for part 2:
Has anyone else had problems getting a QLG1 to work with the QMX? I get the heartbeat but no data.
73 de OE6FEG
Matt
Hello Matt
Should work! If you log on to QMX with a terminal emulator you get a GPS viewer tool that is very cool. It should show whether you have data or not. Both the QLG1 and our current QLG2 GPS module GPS receiver kit QLG2 have 9600-baud output at the correct voltage levels to use with QMX.
73 Hans G0UPL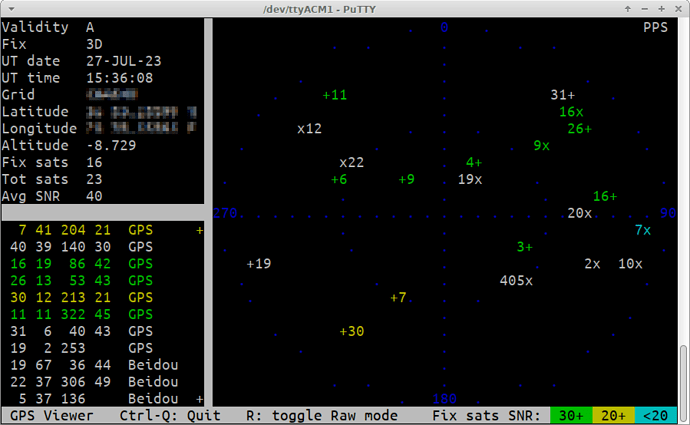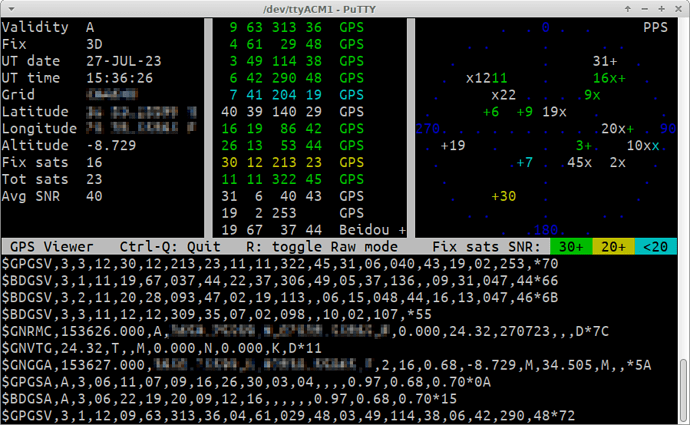 My QRPLabs family is growing !!!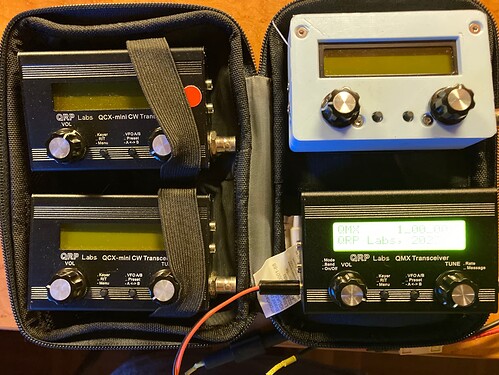 It works !!! Just terminated, just tested from home with … of course …a SOTA activator ! TNX DC8YZ/P on DM/BM-309 for my first QSO with my new QMX. I will try it in the field/summit this afternoon !
There is the new FW version 1_00_010 available with important features:
from here:
Single character battery voltage option instead of battery image
Initialization sequence on display so if stuck anywhere we'll know where
PA voltage is always on in diag screen and green/red to indicate correct range
Power and SWR added to diag screen
Pwr and SWR meter on display; controlled by menu entry in Display/controls menu
Bug fix: Battery now shown correctly at power-up, and when CW decoding disabled
New protection menu, with SWR protection enable and threshold
Supply voltage min/max protection including warn or optional TX inhibit
SWR sweep added to terminal applications
SWR Tuneup screen on QMX LCD
Here a video made by Hans.
Very useful in my opinion. I will test the next days.
73, Ludwig
Hello,
i have tested today on I/LZ-059 Costa Sole my QMX and i have to say that is a little BIG radio, easy to use and with fantastic performance. Very very happy ! 73 And IW0HK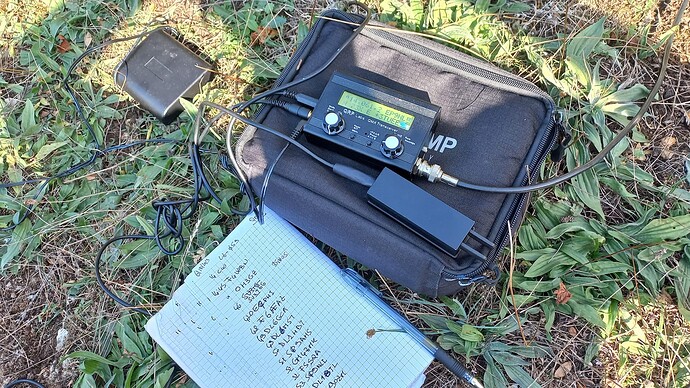 Hello Andrea,
nice to hear your rating. My QMX saved one activation during my last stay in the Swiss Alps this year. It was a long hike in relation to my current ability. With the QMX and a lightweight antenna I was able to reduce my gear by around 2 kg.
Did you use the latest Firmware 1_00_010? The last days I made some tests around the SWR features. These feature is useful to me on summits. Some values are with uncertainties but perfect to tune the antenna, rate the antenna as useable or not and to protect the TX.
73, Ludwig
Hello Ludwing, yes i have used the last firmware, the SWR reading it's very useful and also the SWR protection that protect the tx. With this firmware you can look very easy at the SWR reading and the power… all together in the same screen like in a "classic" rtx.
73 And IW0HK