I wrote the following post in David's G0EVV A cunning Covid plan activator report thread, but I think this subject deserves its own thread to make sure everyone are aware of this issue, so any comments, opinions and preferences can be posted and discussed here.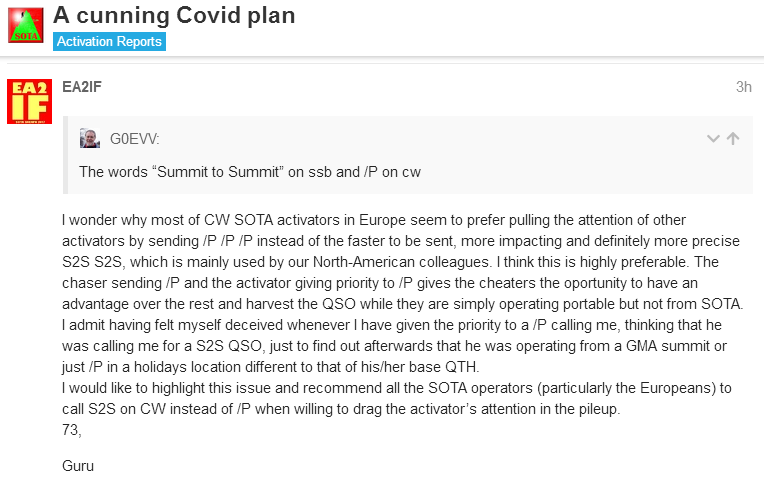 American CW activators quickly respond to a S2S sent on the frequency, but I have often experienced that European CW activators don't and they react better to a
/P
being sent rather than a
S2S
.
I think S2S is the fairest and a much more accurate way to call for a S2S QSO.
What do you think?
73,
Guru