Question about access to G/SE-001 (Walbury Hill) which is my nearest SOTA summit. I will probably activate it in April once the restrictions are lifted.
What do the dotted lines from the track to the trig point mean?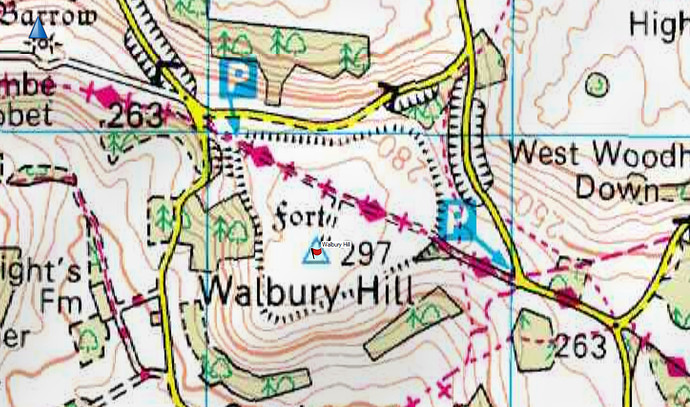 ©Crown copyright 2021 Ordnance Survey. Media 018/21
When I've been there before it looks like private land with no right of access but the dotted lines on the map suggest to me some kind of a path or access to the trig point. I can't find anything definitive on the map key/legend.
I normally activate from the track by the gate on VHF but I wouldn't mind giving it a go on HF (using a little extra space in the field if possible to get my antenna away from the path).
Please educate me…am I allowed in the field or not?