A "heads up" announcement for another OK (Czech) Tour this week by Victor GI4ONL / OK8VM and Phil G4OBK / OK8CDX. This will be the 7th OK Tour by Phil, and the 5th OK Tour by Victor.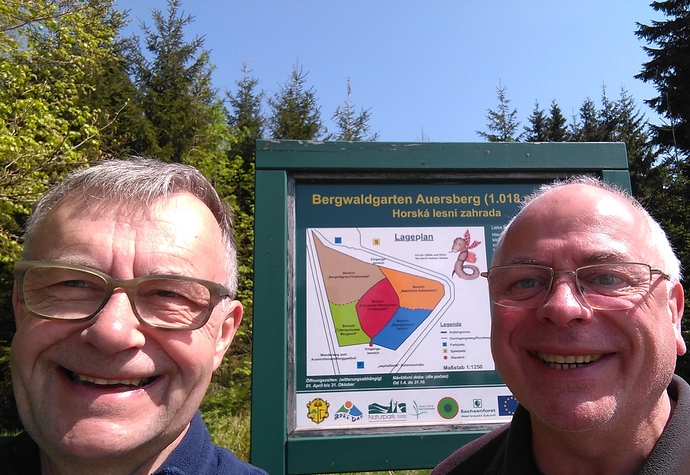 After leaving the airport on Wednesday at around 1530z we will activate two summits in OK/ST before dusk. On Thurs 02 May we will be travelling and activating as we go into the OK/VY Vysocina region where we will stay for 5 nights. From there we will activate summits in the OK/VY and OK/JC regions.
On Tuesday 07 May we will travel north into the OK/PA region and end the day in Vlasim in the OK/ST region, closer to Prague.
Wednesday 08 May will be a half day operation, when we hope to activate our last four summits in the OK/ST region on our way to the airport.
As in previous tours Victor will specialise on 10 MHz CW. I will operate on 7 MHz CW/SSB and 14 MHz CW/SSB. I would expect to use 7 MHz in the early mornings and late afternoons and 14 MHz late morning and afternoon. We will always try to use two bands on each summit and both modes. We will operate for no more than 20-30 minutes on each summit so as to maximize the number of summits visited in the week. We expect to activate between 40 and 50 summits using KX2 radio's and link dipoles. An HB1B QRP CW radio will be carried as the backup radio.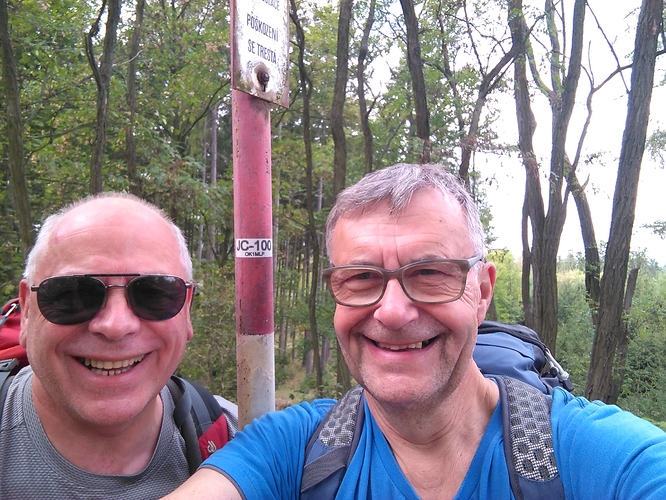 OK8VM AKA GI4ONL (Left) OK8CDX AKA G4OBK (Right) on SOTA OK/JC-100 in Sept 2018
I just discovered that breakfast time at our main 5 night hotel starts at 0600z (0800 Local time), so unless we can move this to an earlier time the predicted alert times for the summits I have listed may need to be adjusted.
73 Phil OK8CDX