The RSGB "EMF-2" EMF compliance guidance PDF (downloadable from the RSGB website) says one must do a compliance check (e.g. run the on-line calculator) for all "equipment configurations", i.e. different combinations of frequency (band), [maximum] RF power, mode, antenna & location.
I created a spreadsheet and have 19 configurations for the home QTH and 23 for portable. It's a good job I'm mainly CW and do other modes (e.g. SSB and FM) on just a few bands.
Here's a sample to illustrate my point:-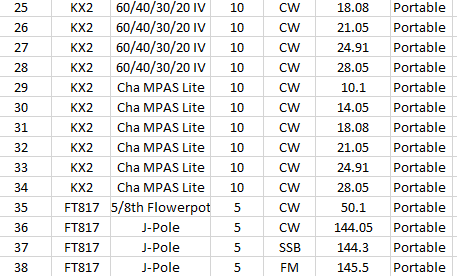 So, before I start running the calculator for all 42 combinations, could someone confirm I've got it right?