(I couldn't figure out how to change my pre-planning post to an activation report, hence the new thread.)
It had been raining heavily overnight, so it was quite a relief when it stopped just as we were packing up the van to head up to Hafod Ithel. The parking space by the monument was quite firm despite all the rain, so we grabbed my gear and headed up the short path up to the summit.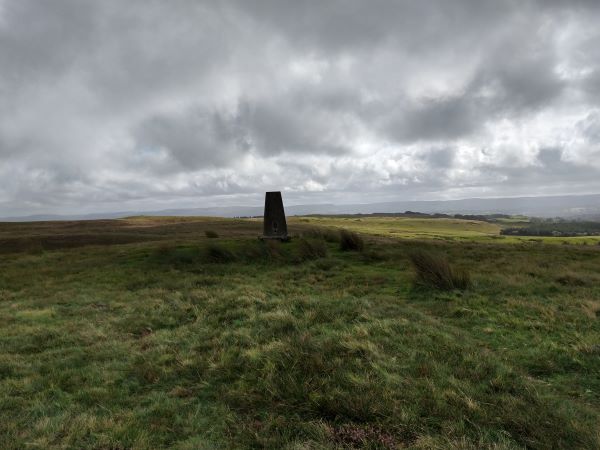 The sun made an appearance as we set up the pole and my newly constructed ladder-line slim jim antenna. The wind was pretty relentless though! I didn't want to drop too far down from the summit area, in order to get the antenna up as high as I could manage.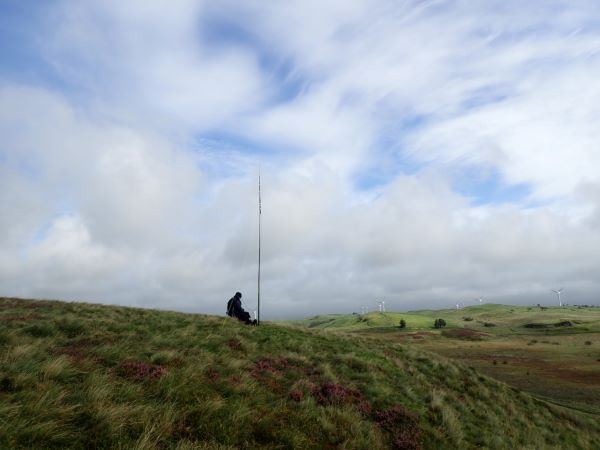 As usual in the Welsh hills, the weather changed quickly. But between the nervous excitement and wearing most of my layers, I remained toasty hot despite the changes in the weather.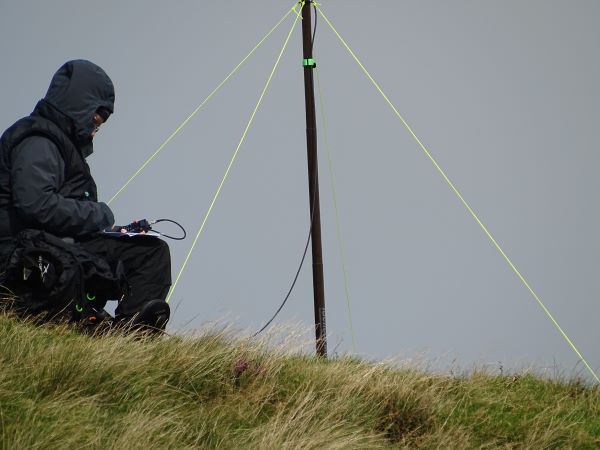 After about an hour and six successful QSOs with six different chasers, including one summit-to-summit, as well as a long chat with a fellow ham out walking his handheld, I handed over the radio to the Bonbons and decided to call it a day.
I'm thrilled that with my little 5W handheld and my first homemade antenna, I could chat to people from Tywyn and Machynlleth in the north to Kidwelly in the south.
Between making improvements to my current setup (e.g. headphones!) and me getting better at picking out callsigns (I always knew this would be my week point!), I'm hoping to make future activations slicker and more productive, while I'm figuring out what equipment would suit me best going forward.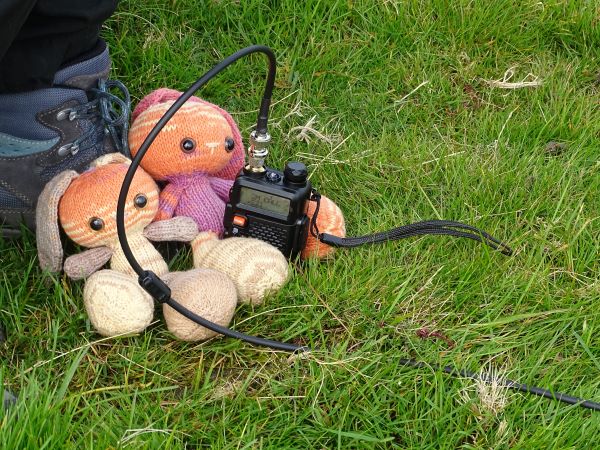 Before settling down for lunch back at the van, we went up to check out the monument to four Welsh poets and I got a chance to soak in the views now that the radio bit had been taken care of.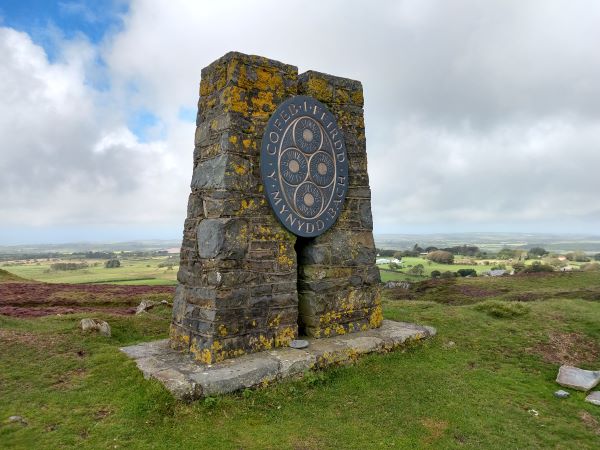 Thank you to all the chasers, who made my first activation possible, and to all those of you who tried to catch me but didn't. A special thanks to Allan, @GW4VPX, who gave me lots of advice before hand, had recruited a bunch of chasers and kept checking in on me during the activation.
73 de Sara, MW7SRA