Hi all,
just finished constructing my first Multiband Fuchskreis EFHW matching unit from QRP shop in Berlin:
The one I have just finished is actually for a friend, I thought is would be a good way to gain experience by building one for someone else first. The results are OK: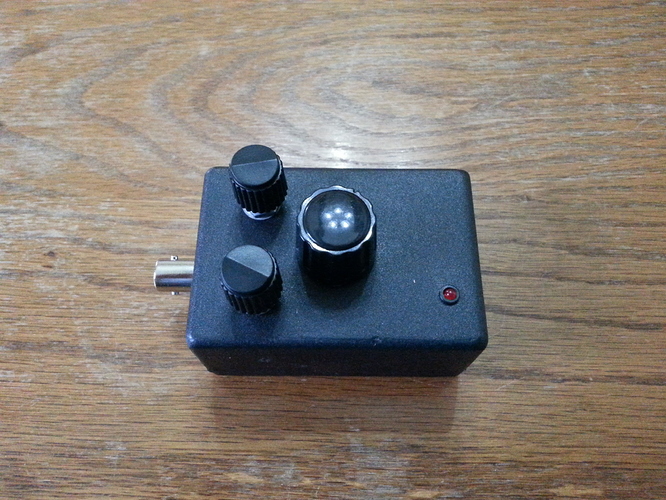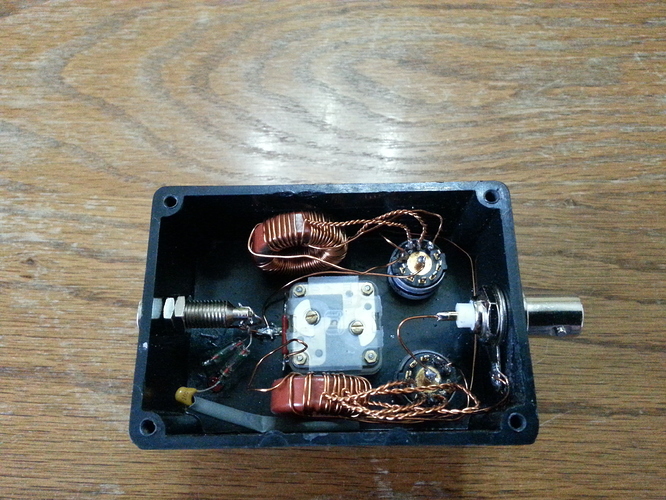 The wiring inside could be simplified somewhat, and the lead lengths shortened, but it works fine. I know it's nothing special inside, so I won't be at all offended by any comments suggesting improvements. It just goes to show how forgiving this kit is. It is fairly straightforward to build and could be done in a morning by most competent hams. I learnt quite a lot while building it, so the next one should be much better. There is a set of English instructions available for this kit:
http://www.qrpproject.de/UK/multifuchs.htm
I found them to be very comprehensive and well translated, however, it is important always to refer to the circuit diagram to make sure everything is exactly as it should be before soldering. I had to rewind one of the toroids, so now I have to wait for more enamelled wire before I can finish off the next one. The variable capacitor has changed since the manual was written; the new one needs two of the tabs to be connected together in order to get enough capacitance for the low bands. This was the only thing that was not translated into English, so a working knowledge of German certainly helped here. One very interesting thing I learned from G3UNA whilst visiting England was that the rotary switches used in these kits are in fact made by Grayhill; approx cost per switch is normally over €35, so someone picked up a job lot somewhere along the line: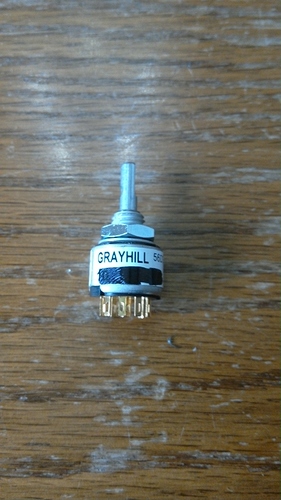 Part number: 56D36-01-1-AJN
With the total cost of the kit at €37, these little units are incredible value! Can't wait till the MTR3b gets here; the KX3 is nice, but it's a bit heavy if you are planning on camping overnight. Ultralight SOTA here we come!
               73 es 55 de OE6FEG / M0FEU
                                                     Matt

P.S.
Looking up the switch by part number on the internet showed a unit price of €9. Including VAT and shipping the total cost for a pair came to €45, so G3UNA must have had a similar switch in mind. Still, they're nice switches.