Thanks for your time George!, Definitely I will need to tune on 21MHz diferent impedance values; my goal is tune 40/20/15m bands in order to use my direct conversion QRP

Sorry is in spanish.
I thought solving the big capacitor issue by switching the coil… but I didn't think on the low impedance situation! You are absolutely right and I glad to have asked for your opinion.
I have a second pole on the same 6 pos switch and I imagine the next circuit, but maybe I will loose flexibility to choose hi and low frequency over the total lenght of the coil to match high Z loads on higher frequencies.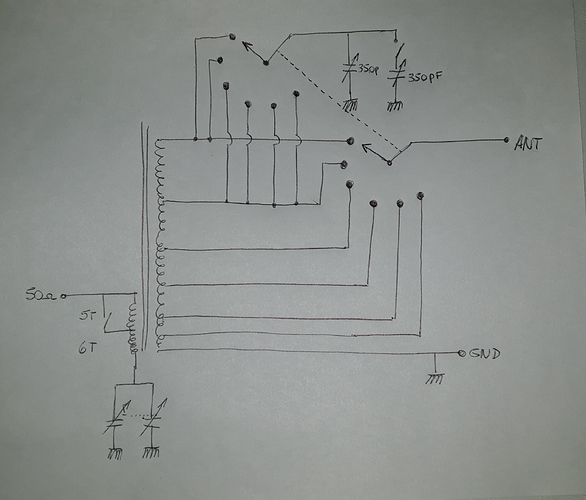 This is the beast so far: