As I announced by a pre-planning post in this reflector, I went with my family to the town of Lekeitio in the Spanish Basque coast for the New Years party and I finally (and fortunately) had a green card from the authority (XYL) to go out in the morning and activate Mt. Ogoño EA2/BI-068.
I left Lekeitio and headed to the village of Ibarrangelu, from where I headed to the cemetery of the village of Elantxobe.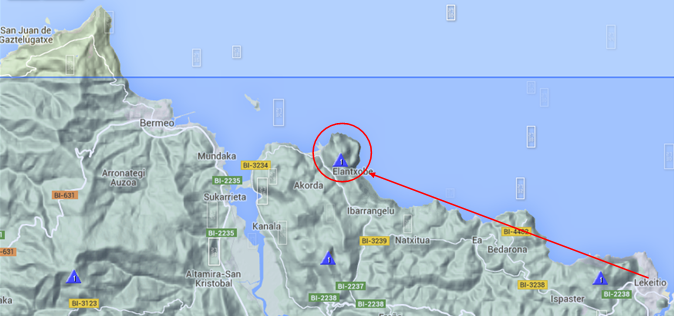 I parked the car where indicated by the red ring and started the hike as you'll see indicated by the red arrow in the following satellite image.


The morning was perfect with a very nice blue sky, no wind and very nice temperature.
For a perfect match with such WX conditions, the views of the coast were very beautiful: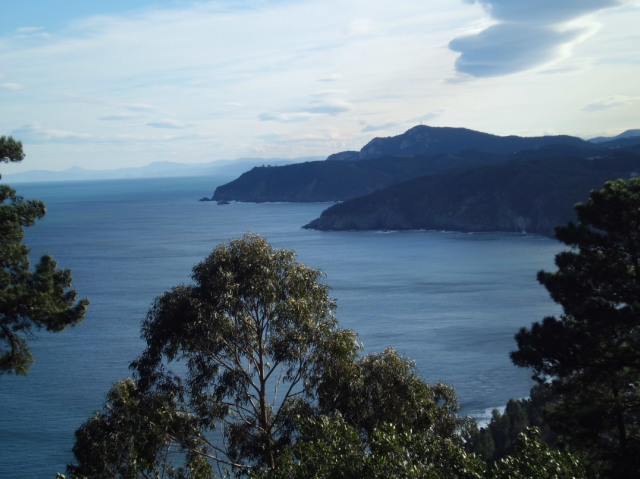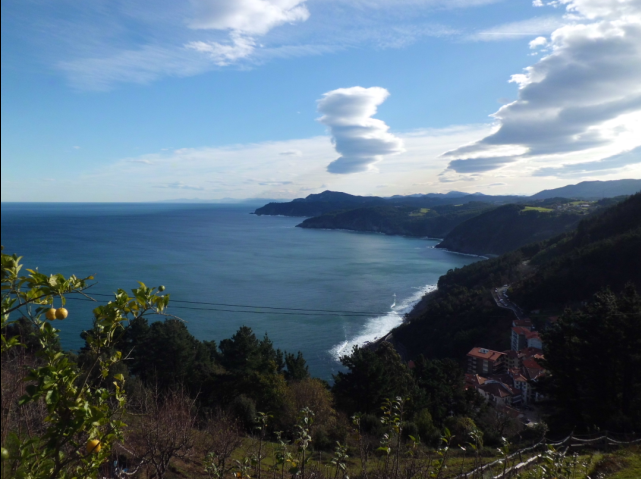 The village seen far in the distance on this following picture is Bermeo, near to Mundaka, one of the world's surfers paradises.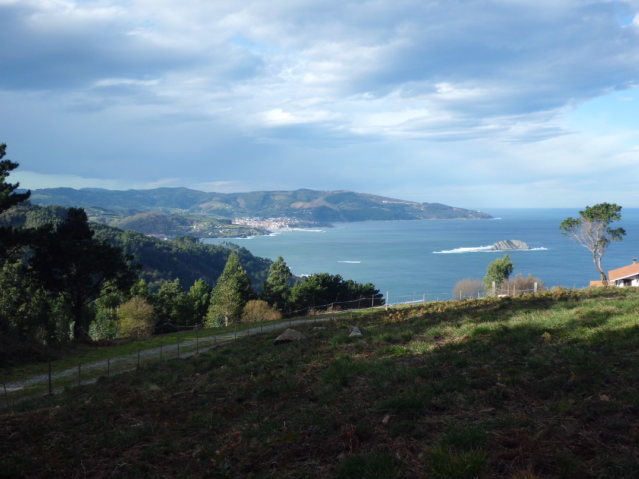 There were some clouds developing in the sky during my ascent and the wind was very strong by the time I got to the summit.
I had some difficulties to set up my 7m telescopic fishing rod and the wind force even bent the fishing steel ring holder I use to keep the antenna vertically on the ground.


After unbending the fishing ring holder (not an easy job), I changed the antenna to a different location slightly lower and less exposed to the wind. I also found a good spot for me which became my very well sheltered shack.
The activation started at almost noon (utc) with 11 QSOs on 30m. Then I QSYed to 10m CW and managed to log just a couple of EA2 stations. With no more stations answering my CQ calls on 10m, I QSYed to 20m SSB.
As soon as I tuned the antenna, I found a SOTA activation on 14.280. I called summit to summit and soon I could log a S2S QSO with OE6SWG/P activating OE/ST-358. Thank you very much!
Right after this, I QSYed down and started CQing on 14.275
The batteries of my old smartphone were dead by that time so I was unable to send any spots and I asked my first chaser (OK1SDE) to send a spot for me.
So he did and I soon had a number of chasers calling. In total I logged 17 QSOs on this band, two of which were DX from USA, one from Vermont, another from New York.
When no more chasers called in, I QSYed back to 10m CW to give Marko OH9XX and others of course a new chance to chase me on 10m.
The band conditions seemed to be totally closed because after several CQ calls, I didn't get any calls so no more QSOs logged on 10m today.
With the heavy wind, the grey clouds which had developed and the few drops of rain that fell from time to time, I was fearing that I'd had to QRT and run down quickly in one moment or the other, but the rain didn't finally have any important presence and I could successfully complete another activation.
This is a picture of myself taken in the very summit after having packed everything up.
Picture taken by a nice French lady who was visiting the area with his partner, boyfriend, husband or whatever he was.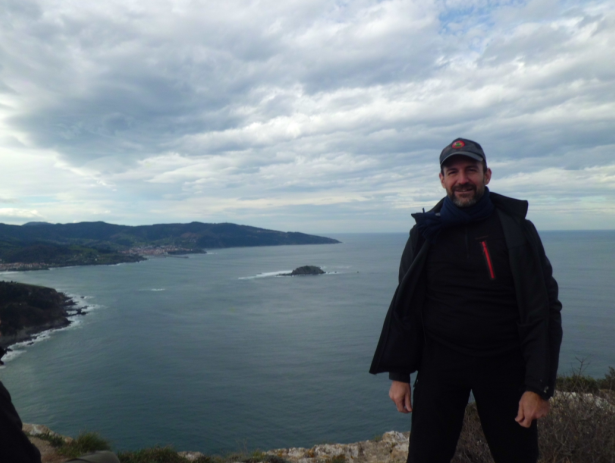 They had seen the antenna and the radials before I had packed everything up and they were wondering about the fishing pole I had and what I was supposed to be doing there with it, so I finally spent some time showing them the equipment and explaining the fundamentals of the SOTA programme, as well as recommending them very much this great hobby and SOTA in particular.
We finally descended together having a very nice chat.
This is the full log of today's activation: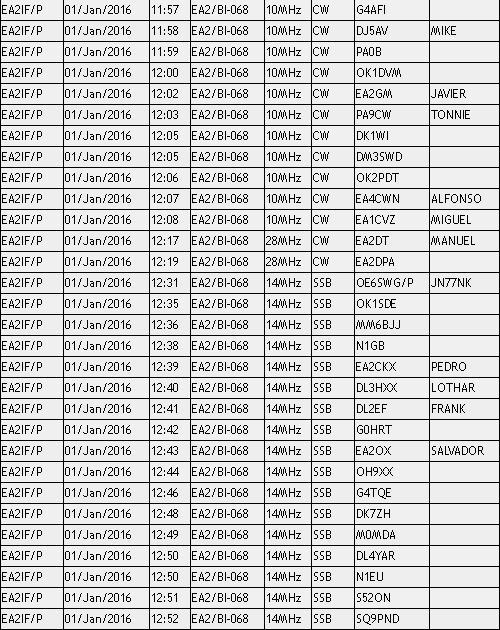 And this is the S2S log:


Thank you very much dear chasers for all your calls.
Best 73 and happy new year 2016.
Guru