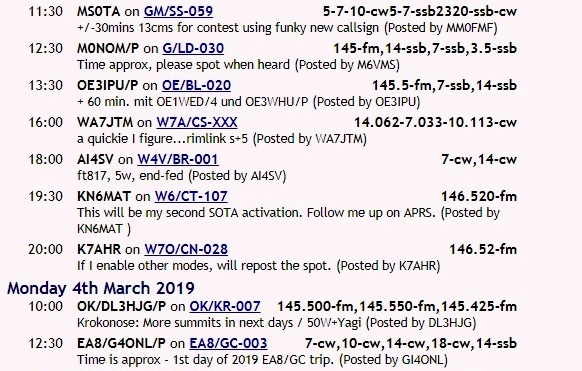 Well Andy you kept that one quiet. Good one! (though maybe not so good on CW, a lot of dahs - hi!)
And wonder if any of us GM - SOTA types can use it?
Wx not looking too good for tomorrow. Will keep an eye if you will be out & about!
GL
(;>J