Highly Underrated User
73 Armin
In Spanish, the U is pronounced like a double OO in English, so HUU sounds to me very much like this BOO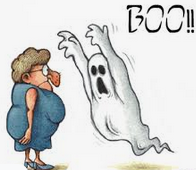 You could also say Huge Undiscovered Universe
73,
Guru
…it seems to me that you are very active especially in spring: I hear the call in many areas:
73 Armin

Very good. HUU - the sound an owl makes. I quite like this, as I think owls are very interesting creatures.
Huge Undiscovered Universe is good. I will try to remember this one. Thanks. It somehow seems appropriate to ham radio.
My favorite suffix was a local ham whose suffix was BMF - Bad Mother F…er was her off-air phonetic.
Don't forget our SOTA activator, N0IPA.
"India Pale Ale". He is actually a brewer of beer!
73
John K6YK
Seen on the 60m band just now in DATA:
OQ5BECLEVER
I wouldn't want to be operating in CW using that Belgian callsign, although in FT8 I don't suppose it is seen as a problem… I can't be bothered looking it up on QRZ, so its back to the telly now.
73 Phil


will try tomorrow a special call :
HW2020THEQUICKBROWNFOXJUMPSOVERTHELAZYDOG
But not on CW!
I'll use SSTV


Very good CW practice I would have thought

I picked my suffix (WS) because it was one of the free 2-letter suffixes in my region. I took the advice of elmers in my club to pick something that is easy to key and copy in CW. (as opposed to something like EE or SE)
It is also a tribute to a 90s TV commercial figure, WS Teleshoshopping's Horst Fuchs.
Hi Jakub,
EE ans SE may be not more difficult to call on CW than WS but WS is fine.
Let me call you Wonderfull Star from now on


73, Jarek
Dear all
In general our HB9 callsigns were allocated strictly by alphabetical order 34 years ago. Mrs. Hopf at the General HQ of our P&T authority was the mistress of the (dis)aster. I called her by phone 30 minutes after the CW exam to prevent such. The only choice we had was the last letter. At that time the HB9DI… A-Z range was open and I thought the last letter "Z" would be a good choice – a good audio on SSB and probably a good melody on CW once. And a good visual appearance for QSL cards etc.
"DIZ" doesn't mean anything special in German or in one of our dialects. But it's a good one since you can spell it as a word: "ditz", so I was soon "the DIZ". Even today I sign short messages frequently with "73, DIZ". We had others suffering more or less with their unfavorable suffices. And I remember a news message in the German bulletin "CQ-DL" presenting a beautiful young lady from Great Britain with the callsign G1SEX (or similar prefix) with her picture many years ago – unimaginable nowadays!
73, DIZ
Hi all
In path I had to use several call and in CW mode my preferred were :
5T6E (Mauritania 1995) was a nice music well cadenced !
TO4E (Europa isl. DXpedition 2003).
But for vanity, in SSB got this one :
73 Éric
I was chased this afternoon by an English ham with a really shiny suffix. His callsign was @G0ORO. Perhaps Dennis is not even aware, but ORO means GOLD in Spanish.
While writing this, I've realised that Borut @S52AU suffix has the same meanning, but in this case internationally known thanks to the latin language giving to GOLD the symbol AU (AUrum) in the Periodic Table of the Elements.
73,
Guru