Finally got my HF linked dipole for 20 and 40m finished today. I needed more space so I headed for a local beach in Hoylake, Wirral.
Made contact on 14mhz, 1 x SOTA(EA2WX/p and 1 x CQ call from Poland(SQ1REX)
Top of the 6m pole needs some guys as this bends over with the weight of the ferrite at the top.
Fed via RG58 from a FT-875D via an ATU. But looking at SWR, I don't thinks its required, but I think I might pack it just in case.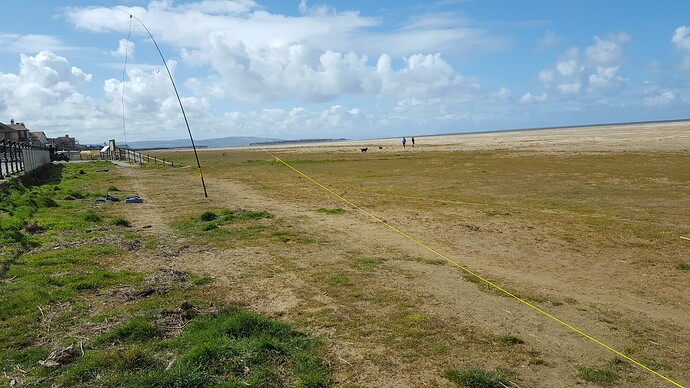 Cheers
John
m0vaz