Hello all,
I just found out that Manuel @HB9DQM added another feature to SOTL.as!
GPS-Tracks uploaded to "SOTA MAPPING PROJECT" are now also available for download on SOTL.as:


Tried to download two of my own tracks from SOTL.as (that I uploaded to SMP earlier) … but there seems to be a problem, I get the following error message on Garmin BaseCamp: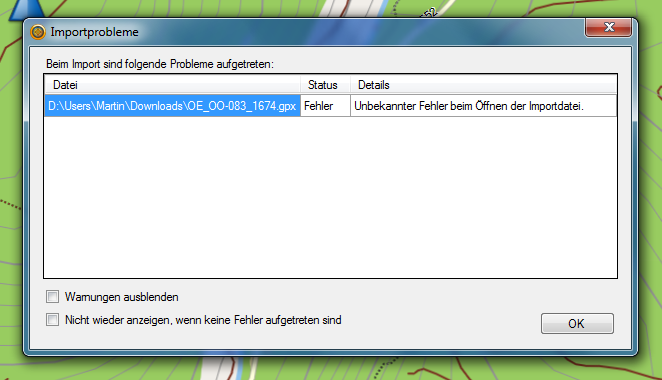 When I download these two tracks from SMP they can be opened on Garmin BaseCamp without any problem.
Anybody experiencing the same problem?
73 Martin, OE5REO