Chasers - please read this carefully if you worked me today
Today, I had booked slots to use the GM5WS special event callsign, commemorating the 100th anniversary of the first Amateur Transatlantic communication.
0900-1200 slot
GM5WS was QRV on Ben Aigan GM/ES-069 from 0921 to 0955 on 40 m SSB.
1200-1700 slot
GM5WS was QRV on Little Conval GM/ES-057 from 1230 to 1255 on 20 m SSB.
GM5WS was QRV on Meikle Conval GM/ES-051 from 1422 to 1443 on 15 m SSB.
If you worked GM5WS out with these times and on CW, it wasn't me. It was another op who was using the callsign before and after me.
If you worked me between 1200 and 1500 on 40 m or 2 m FM. then you worked my normal call MM0EFI/p.
There are a lot of you will need to delete chaser logs.
As for the day, well it started well. Sub-zero on the way up Ben Aigan. I got lost due to the construction of new forest roads and had to head up through thick plantation for a bit! 40m was slow to start, but I worked 25 stations.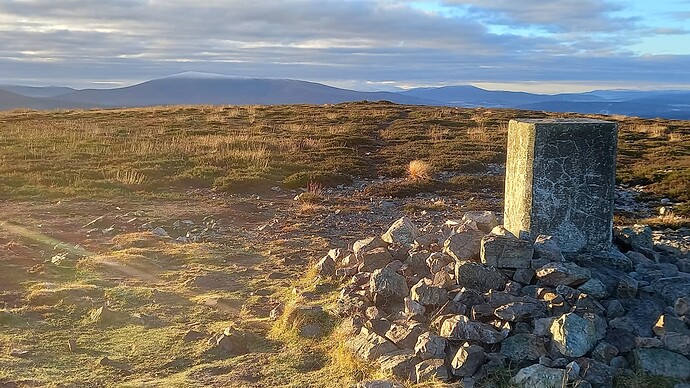 sunrise over Ben Aigan around 0930
I'm not sure if the forestry people actually want people in the forest there. There are no sign posts or way markers. The car park isn't even signed from the road. Thankfully, I know the way in from rallying and mountain biking.
A short 15 minute drive took me down to The Dufftown Golf Club. I parked there and headed down the road for 200 m before turning up a farm track that eventually led to a col between Meikle Conval and Little Conval. I did Little Conval first and got 34 in the log, with 28 of them on 20 m SSB using GM5WS. Best ODX was 4Z4DX and R3GZ.
I was laughing with Peter 2M0SQL (on 2 m) about how he could keep the haar (sea mist) that was shrouding the Moray coast where he lives and in plain sight of me. Well, within half an hour I wasn't laughing.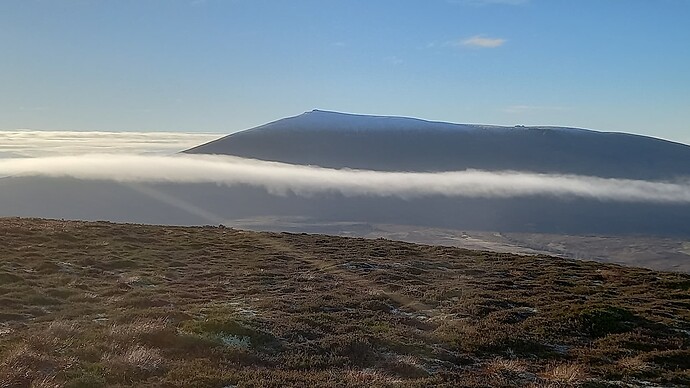 Snow capped Ben Rinnes GM/ES-021 from Little Conval - the first wisps of haar appearing
That means my descent and the ensuing climb to Meikle Conval were in mist. I didn't have a great time there. The mist became damp and drizzly. It was very cold and I had five layers of clothing on. 15 m and 10 m were my chosen bands for this summit. The bands were open but I didn't get many takers on 15 and none on 10. Someone spotted me when I was covertly working the Aberdeenshire lads on 40 m and I started receiving messages. So after finishing as GM5WS, I became MM0EFI/p and went onto 40 m. It was noisy with QRM, shouty chasers, whistles, tuning and QSB thrown in. Thanks to those who worked me, I appreciate your patience.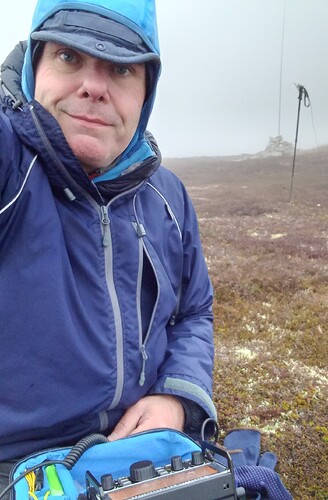 oh so happy on Meikle Conval
I logged 93 QSO's over the day and was hoarse at the end of it, with calling "CQ Transatlantic Centenary" oh so many times!
73,
Fraser MM0EFI