So as part of my own challenge to complete the Loch Ness Marilyn's it took me today to Carn á Bhodaich. I read on other forums that it was a very wet path. It's been dry here for weeks, how bad could it be?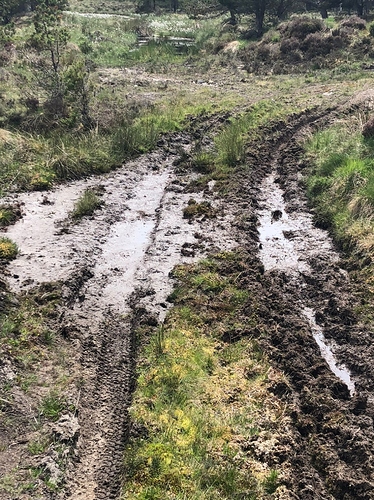 I can only describe the lower part of the 'path' a swamp.
Otherwise a straightforward and short walk to the trig.
Setting up the HF antenna caused me to trip of a length of coax, I got confused as my coax was still to be deployed. It would appear a previous activator forgot to pack away their coax. If it's yours I'm happy to return it. Bit of a struggle on 40, but lots of contacts on 20 and with 4 S2S a great day was had. And another one ticked off my 'Loch Ness List'.
Thanks for the QSO's