You misunderstood what Michael asked Tom! (Perhaps on purpose as a joke?)
He was asking when will the activity begin - and please give the answer in UTC to avoid confusion.
I would suggest you take a look at the Alerts on SotaWatch3 Michael and see there when people expect to be on.
Will you be activating yourself or chasing from home?
73 Servus Ed.
It looks like most poeople are starting between 0700 and 0900 UTC: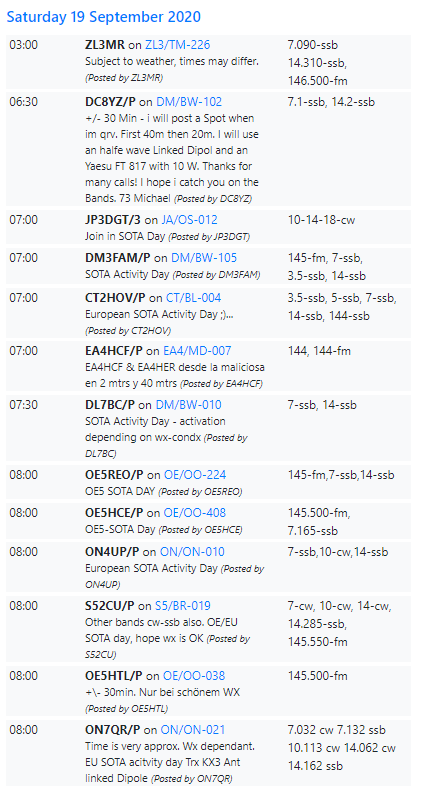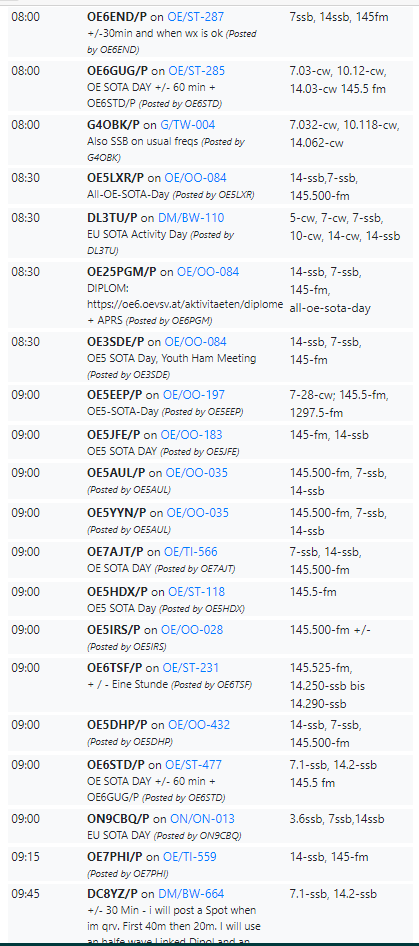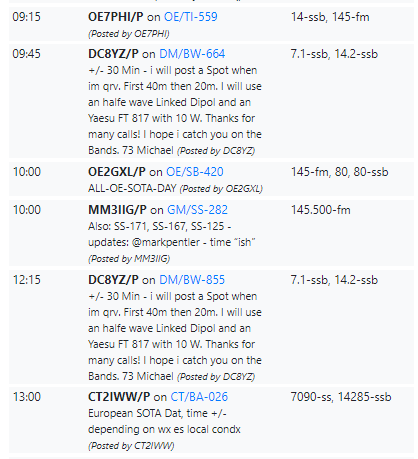 It looks like a lot of people are already committed to take part!
73 Ed.