I have been looking at Bothy Bags for a while. When I saw this one on eBay at under €50 from what I thought was a local supplier (it turned out to be a supplier in Denmark, not Germany but all support for this comes out of the UK in any case - where it can be found for about 20% cheaper).
I have the Lifesystems Survival Shelter 2.
The fact is as I get older, on some of my winter activations I am feeling the cold and where there is only limited shelter from the wind, I needed something to give me protection.
I'm sure many of you will have your own choice of Bothy Bag or other emergency shelters, what has impressed me about this one is the simplicity of putting it up - well actually you don't put it up, it's more that you wear it.
Here's a video from YouTube of a young lady demostrating its set-up - she claims not to be sponsored by the manufacturer: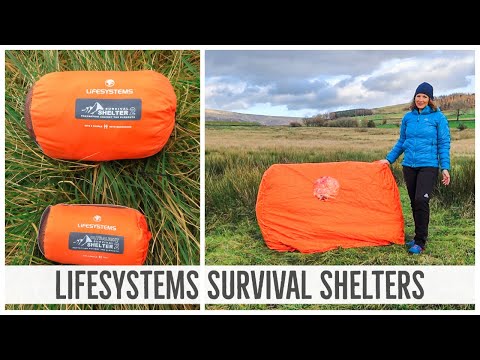 I have taken it out of the bag now and will probably spend the rest of the afternoon trying to pack it back in, but it's small and light when packed and is about to be fastened to the outside of my rucksack, so that it is always there in case I need it - even on non-winter activations of summits.
Do any of you use emergency shelters or bothy bags on a regular basis - do you operate from inside them, if so does bringing in the coax antenna lead under the bottom of the bag cause any issues.
I'm not so much interested in the larger supported tent structures, just these really simply protective shelters.
73 Ed.
UPDATE: The whole thing went back into its (permanently attached - doubles as an air vent) bag remarkedly easily.
Additional question: Do any of you use a groundsheet in addition to the shelter as there is only a very small piece of material at each end to park your back-side on! a larger seat section would be an improvement to this model I think.