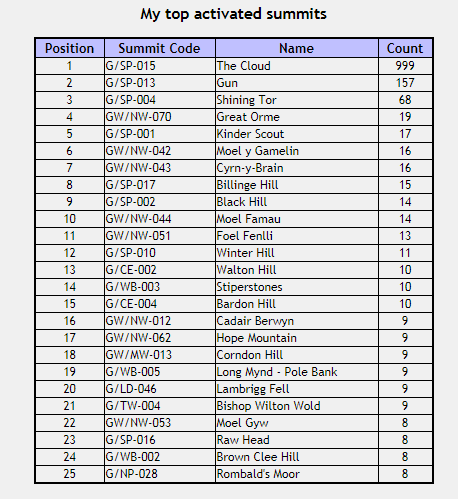 I don't know if the answer to the following question is something the database can easily provide if it's rightly queried to by the database manager @MM0FMF:
What is the World's most chased summit?
Is it G/SP-015?
73,
Guru
Hi Tom,
Congrats on this many activations of G/SP-015.
You're going to have to prepare something special for your 1000th activation.
Cheers,
Guru
G/SP-015 is Toms address the postman delivers his mail there now.Geoff G6MZX
Is there already a single-summit Shack Sloth? If not, who will be the first?
Who has Chased Tom the most on The Cloud?
Tom, is the XYL Ok with your new primary QTH?
Inquiring minds want to know.
72, Bruce W2SE
No joking apart I don't know how Tom has the stamina and will to climb the cloud on most days I have to admire him Geoff G6MZX
So should you now use /A (alternate QTH) as a suffix instead of /P when on The Cloud?
Well done Tom. Good luck on activation number 1000 - or will you save that for a special occasion such as the S2S event on March 10th, where you are alerted to be on … (Drumroll)

THE CLOUD!
73 Ed.
What, wait two weeks before activating The Cloud again?
Not likely, I'll be up it today on my way home from work - with a 2m handheld.
Well, let me then be the first one to congratulate you on your Millennium Activation!
Big thing (at least for your health,Tom

)
Cheers!
Tom,
Congratulations a big achievement, Who was your top chaser for that summit? I guess this now makes you a Mountain / Summit Hermit.
Don GW0PLP.
I don't know about the top chaser for The Cloud itself, but overall my top chasers are: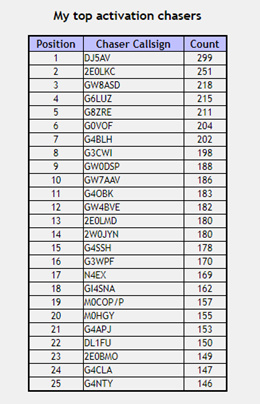 chases      summit       name    
----------- ------------ --------------------------------------------------------------------------------
10211       HB/ZH-015    Altberg
9849        G/SP-004     Shining Tor
9616        G/SP-015     The Cloud
9017        G/SP-013     Gun
4258        DM/BW-228    Hummelsberg
4219        GW/NW-044    Moel Famau
4127        LA/TM-049    Holtankollen
3934        GW/NW-051    Foel Fenlli
3749        G/SP-001     Kinder Scout
3681        G/WB-004     Titterstone Clee Hill
3629        G/NP-010     Pen-y-ghent
3438        G/SP-005     Pendle Hill
3358        ON/ON-001    Signal de Botrange
3258        GW/NW-042    Moel y Gamelin
3239        G/NP-005     Ingleborough
3204        HA/KM-029    Iharos
3145        G/WB-005     Long Mynd - Pole Bank
3124        GW/NW-043    Cyrn-y-Brain
3089        Z3/WM-046    Krstovar, Vodno
3071        G/TW-004     Bishop Wilton Wold
3062        DM/SX-003    Kahleberg
3053        W0C/FR-063   Mount Herman
2952        G/NP-004     Whernside
2876        G/NP-017     Fountains Fell
2871        S5/KS-029    Kranjska Reber
2765        S5/KS-028    Vivodnik
2740        G/NP-008     Great Whernside
2734        G/WB-003     Stiperstones
2716        GW/NW-062    Hope Mountain
2631        OH/JS-066    Jyränvuori
2613        G/CE-005     Wendover Woods
2613        GW/NW-001    Snowdon - Yr Wyddfa
2585        GW/NW-070    Great Orme
2575        G/CE-001     Cleeve Hill
2564        S5/KS-020    Gradišče (Njivica)
2562        G/WB-002     Brown Clee Hill
2540        G/NP-009     Buckden Pike
2538        G/SP-017     Billinge Hill
2522        ON/ON-010    Baraque Fraiture
2514        GW/NW-012    Cadair Berwyn
2498        EA2/BI-055   Ganguren
2483        S5/BI-001    Kum
2477        G/SP-002     Black Hill
2458        G/TW-005     Normanby Top
2453        G/LD-003     Helvellyn
2421        DM/SX-001    Fichtelberg
2333        GW/NW-040    Tal y Fan
2327        G/SP-010     Winter Hill
2320        S5/CP-003    Blegoš
2246        W5N/SI-001   Sandia Crest

Interesting stuff.
Of my 43664 activator QSOs, 26566 have been from The Cloud. So only a fraction of those I work actively log the chases. There's probably plenty of people out there that would have pretty hefty chaser scores - but who have never logged anything!
It's what I expected. Altberg having more because more of the activations are HF CW. The Cheshire Three (Shining Tor, Cloud, Gun) have attracted many, many more quick FM activations were it's much more likely you'll have someone on the summit for 30mins tops with a simple 2m setup maybe working 5-10 QSOs.
What would be nice would be to break those numbers down to chases logged per activator. That would push Altberg up. From your comments, most chased summit with fewest logged chases would be interesting. That would give bigger results for Cloud etc.
Callsigns I have worked from The Cloud 100 times or more: (not many active chasers in this list)
219 2E0LKC
209 GW8ASD
203 G8ZRE
157 2W0JYN
157 2E0LMD
155 G0VOF
151 GI4SNA
146 G4APJ
144 G4NTY
143 M0COP/P
141 GW7AAV
140 M0HGY
140 G4CLA
139 DJ5AV
136 G0CER
136 G3UVR
133 2E0BMO
130 G3CWI
129 GD8EXI
127 G3TDH
127 G2ANC
126 M1MHZ
125 G0WTD
118 GW0DSP
114 M3RNX
114 G8REQ
113 G6LUZ
103 GW4BVE
103 M3OUA
103 G8REQ
100 G4HGI
I can see several well known contesters in there who would not submit logs to us.
18 out of the 31 I reckon. As it stands, that is. You never know who'll retrospectively get the bug and belatedly enter all their SOTA contacts (and they do all know I'm doing SOTA from G/SP-015).
Sponsored by: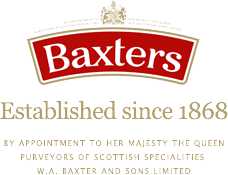 Ok here goes with G/SP-015 activation #1000. See you on the air in a few minutes!
We should be able to calculate calories expended climbing and activating the summit and also calories consumed in on-summit snacks, soup, pies, pints, pickled eggs, scotch eggs etc. As longs expended exceeds consumed were in good territory.