I don't see the problem here?
If you watch the video to the end - and look at the sotl.as page you will see that the activation was done outside the vehicle with a arrow-yagi and a handheld. All outside the car as far as the evidence goes.
https://sotl.as/summits/W6/NS-420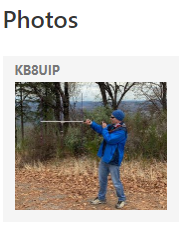 73 de Joe
I always thought you had to walk up the hill.
73
Yes, the last steps must be on foot.
That is in general the problem with drive-on summits. Some steps away from the car might be sufficient.
73
According to the General Rules:
3.5.4 (Page 10) "Summits that are accessible by road can still be included in the programme, although operation from within vehicles or the near vicinity of activator's vehicles is not permitted."
3.7.1.3 (page 13) "Operations must not be in, or in the close vicinity of, a motor vehicle. No part of the station may be connected in any way with the motor vehicle."
I should add that these rules make it possible for aged or disabled people to take part in SOTA. Drive-on summits are not common, so they do not make SOTA too easy.
Although I think these guys had a legitimate activation I understand a number of activators believe we should walk and climb up from the valley floor to the peak. That's not done often in VK. I also note the implication in Brian's response that SOTA should have a degree of difficulty. (not too easy). So how hard?
Should I be totally knackered when I return to the car?
I have activated a number of very easy peaks. Drive up and park, take the pack out, cross the road and walk 20 m and set up. How many, if any. of these should I claim? 5% or 10% of my total?
I'm not disabled and I don't consider myself elderly. Just lazy and unfit.
73
Ron
VK3AFW
Thank you for the explanation G8ADD.
73
Just the opposite, mate, I was countering the opinion expressed in the past by some people that drive on summits should be removed from SOTA because they make it too easy. At my age I appreciate a bit of easyness!

I think it is good that SOTA offers the full range from drive-on summits to summits requiring full mountaineering expertise - and yes, we have had people suggest that some summits be excluded or the AZ rules be relaxed because the summits are too difficult.
So how hard? As hard as the summit makes it, if its too easy or too hard for you, don't do it!
Your M.O. sounds absolutely fine to me Ron. Maybe try and gradually increase the distances and difficulty on your activations to build your fitness up. (This is what i did.). This is for yourself, no requirement to do so in the SOTA rules.
I have had a couple like this in Belgium. This is ON/ON-009.
As you can see the land is flat around the summit for a large distance and the summit contains a big car park. (The car park is in Germany actually - which gives rise to another unusual situation where my callsign had a DL prefix on an ON summit)
It's faintly rediculous to get out of the van to walk about for no particular reason.
So I simply ensure I'm not in contact with the vehicle in any way and operate self contained with my own battery power and not using the vehicle to support the antenna.
I haven't checked my log, but I'd estimate maybe 5 or 6 activations like this out of over 500 over the years. Drive on summits, with public vehicle access, make up a tiny fraction of the overall summits list, but I'm glad there are a few as they add to the variety available to everyone.
I've had the opposite of course. 5 hours cycle/walk each way (10 hours round trip) for 1 summit in Scotland!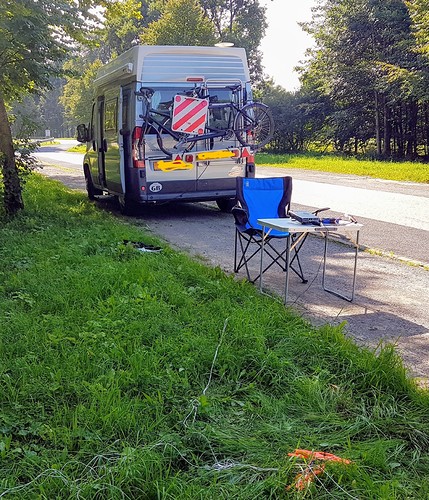 And I bet it was a single pointer!

Ha ha… actually one of those rather rare things in more recent years… a "1st activation" of a GM mainland hill. 4 points.
GM/WS-114. Cycle/push about 18km, then walk uphill for 5km. It was a long day.
We operated from the fence on the far side of the road, vehicle was up the 20-30' driveway in the vacant lot, so we were maybe 40-60' from the vehicle? Didn't seem safe enough to park on the road.
Been suggested before . If you set up on a summit with your vehicle near by you should carry all your gear to the set up point and be able to drive the vehicle away totally free from your portable set up. Brian is right there was an early interpretation of the hike up rule and driving into the activation zone but we have had a few Philadelphia lawyers take up SOTA since then. I like my drive ups there are only 3 on my list were the vehicle would be as close as 30m from set up, and I get to play with the 4X4 to get there.
vk5cz …
Hi Ian,
Well I spoke against the walk out walk in rule. It's still in the VK3 manual AFAIK but not specifically so in the General Rules as we know. See Brian's quote.
I've activated four summits with sealed roads, marked parking bays and licenced restaurants at the top. Too easy? I should delete these? About 40 points total.
The more I think about this the worse it gets. In my last 12 activations I have only walked up two. Too lazy. I know Wayne VK3WAM has walked up most of these so it's quite possible.
Should I be driving up only 1 in 10? I can only think of two peaks that I have activated where the round trip on foot exceeded 5 km. I'm starting to look like a fraud. Fake points? Is my real SOTA score only 30 points?
Here is one just 5 km out of town. VK3/VE-191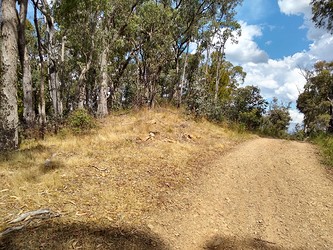 The openess of the SOTA rules is stressful. Decisions decisions. I need to go for my daily walk to get my stress down.
73
Ron
VK3AFW
Never leaves home without a wooden spoon.
Just because you are approaching by vehicle doesn't necessarily make it easy. My hour long accent of LZ/RO-001 on snow mobile was absolutely knackering and if I'd moved the ft-817 in dry bag so it wasn't on the back of the snow mobile I'd have thought very justified in claiming those points!
Regards Mark. M0NOM
Hi Mark,
Yes if I had used a Snowmobile for that peak in the photo it would have knackered the skis and probably me.
I can see why Andy has an anvil. It's to even up the effort on otherwise easy peaks.
It all comes down to personal decisions and goals. The lockdown has given me time to think about what I want out of SOTA. 100 unique summits was one aim. Done last year. Just. However it includes a lot of drive to the top peaks. Many I fear were too easy. Maybe they need to be redone on foot with an anvil.
Have you seen the price of a 10 kg anvil? I suppose now you are no longer part of the EU you will be reverting to imperial measurement. Sorry, I think it's about 22 1/2 lbs.
73
Ron
If its in the VK3 manual it should be removed. Rule 3.12.4 "the General Rules have precedence over the Association Reference Manual in case of any conflict."
Anybody. Somebody. Everybody. Nobody. (with restrictions on who is in Everybody and Anybody)
Blimey Andy, did you lace your porridge this morning?