On December 21th 2021 I activated DM/TH-853. I was using my 6 m Vertical with one elevated "radial".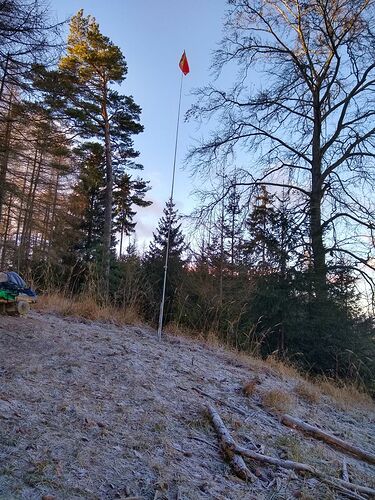 Starting the "radial" was directed to SE and I've got 8 contacts to South Europe and one to the West. After changing the direction to NW some contacts to the West came in the log, one to AC. Maybe it was because of this changing, maybe because of changing the QRG.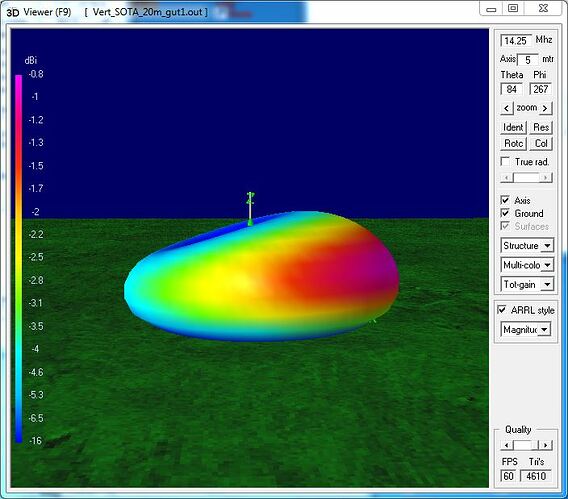 Looking at the radiation pattern the difference between forward and backward is around 3 to 7 dB, depending from the elevation. So a station from GM with 59 should also be reachable from the back. From a AC station I've got 33. I think this QSO was possible only by the direction change.
What experiences do you have with the beaming of your wire antennas?
73, Ludwig